Ninja Gaiden 3 ships 630,000 worldwide, Tecmo Koei profit up 69 percent
Tecmo Koei's fiscal 2012 earnings report brings good news for the publisher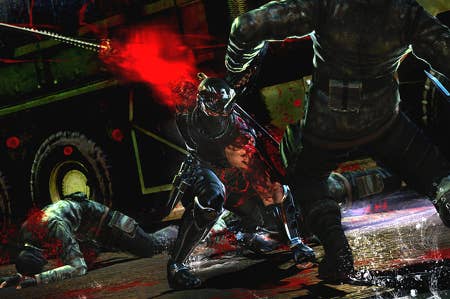 Tecmo Koei has released its fiscal year 2012 earnings report, showing a 10 percent increase in revenue, totaling 35.5 billion yen ($445 million). Net earnings for the year ended on March 31, 2012 came to 4.6 billion yen ($58.1 million), a 69 percent increase year-over-year.
The company saw great sales of its software lineup for the fiscal year, including Ninja Gaiden 3, Musou Orochi 2, Sengoku Musou 3 Empires and Winning Post 7 2012. Ninja Gaiden 3, developed by a post-Tomonobu Itagaki Team Ninja, shipped 630,000 worldwide. Tecmo Koei also collected royalties as the developer of titles like One Piece Pirate Musou and Pokemon + Nobunaga's Ambition.
The earnings statement also mentioned the publisher's acquisition of Atelier series developer Gust. Tecmo Koei hopes to utilize Gust to expand into different markets, including online and mobile.
For the next fiscal year, the company estimates total sales of 39 billion yen ($488.5 million), a 9.8 percent increase. Net profit is expected to total 5 billion yen ($62.6 million). Tecmo Koei plans to release software product for an unspecific hardware launch during the year, which probably points to content for Nintendo's Wii U. The company is also looking into new collaborations with other publishers and developers.
The full report was translated by Andriasang.