Niko Partners: Cloud gaming revenue to reach $3bn in Asia by 2023
Projections suggest there will be 500 million cloud gamers in Asia by 2028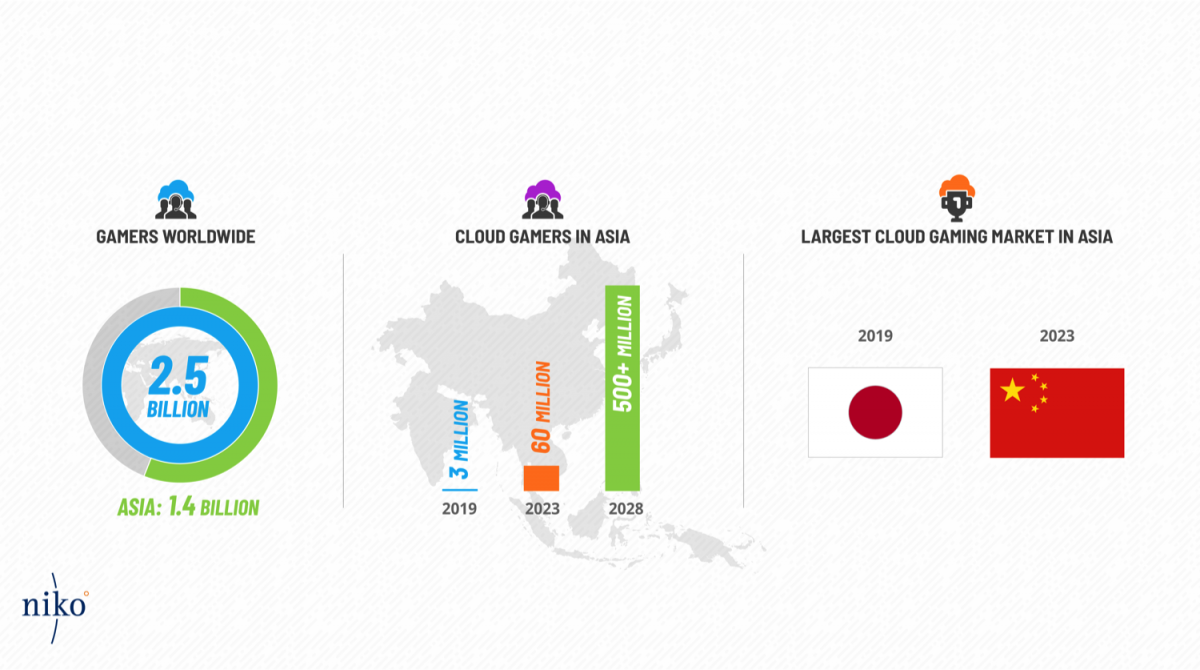 Cloud gaming platform revenue is expected to reach $3 billion in Asia by 2023.
That's according to the new Cloud Gaming in Asia report from market intelligence firm Niko Partners, which estimates that the segment will see explosive growth from 2019 figures of $270 million.
This revenue growth will naturally be accompanied by vast user growth over the next four years, reaching 60 million cloud gaming platform users by 2023, up from three million this year. By 2028, Niko Partners estimates there will be 500 million cloud gaming users in Asia.
Niko Partners stresses the importance of cloud gaming to the Asian market when it comes to removing entry barriers such as constant upgrades and expensive hardware.
With smartphones being the largest segment of the Asian gaming market, cloud gaming presents a huge opportunity, eventually allowing consumers to play high-end titles on basic devices.
Niko Partners said cloud gaming is predicted to be the "killer app" for 5G, but noted it's success is reliant on appropriate investment into 5G infrastructure.
"Cloud gaming will be of tremendous benefit to gamers who will have access to a large number of high quality titles without the need for expensive hardware," said Niko Partners.
"Developers, publishers, and platforms all profit as well with greater reach and more ways to monetize, however the companies that own the most parts of the value chain from IP to infrastructure stand to benefit the most."