Nickelodeon to ramp up console offering, starting with The Loud House
Children's broadcaster pledges further support for traditional games platforms as family market revival continues
Nickelodeon is planning to renew efforts into licensing and developing console games as one of its newest properties has gained in popularity.
The network's IP has been prolific on consoles in past generations, with countless SpongeBob SquarePants titles plus outings from series such as iCarly and Victorious finding their way to traditional games platforms.
However, this output has diminished significantly in recent years, with the last original SpongeBob title back in 2013 (atlhough a movie tie-in was released in 2015). Prior to this, the franchise had multiple video games released every year since 2001.
The last Nickelodeon-licensed console game was last year's Teenage Mutant Ninja Turtles, but evidently the poor reception to this title has not deterred the broadcaster from further investment in the console space.
Last month, the firm launched an online browser-based adventure game based on new cartoon The Loud House. When asked if there were any plans for a more substantial games offering on platforms such as Xbox One, PS4 or even Nintendo Switch, Nickelodeon sounded optimistic.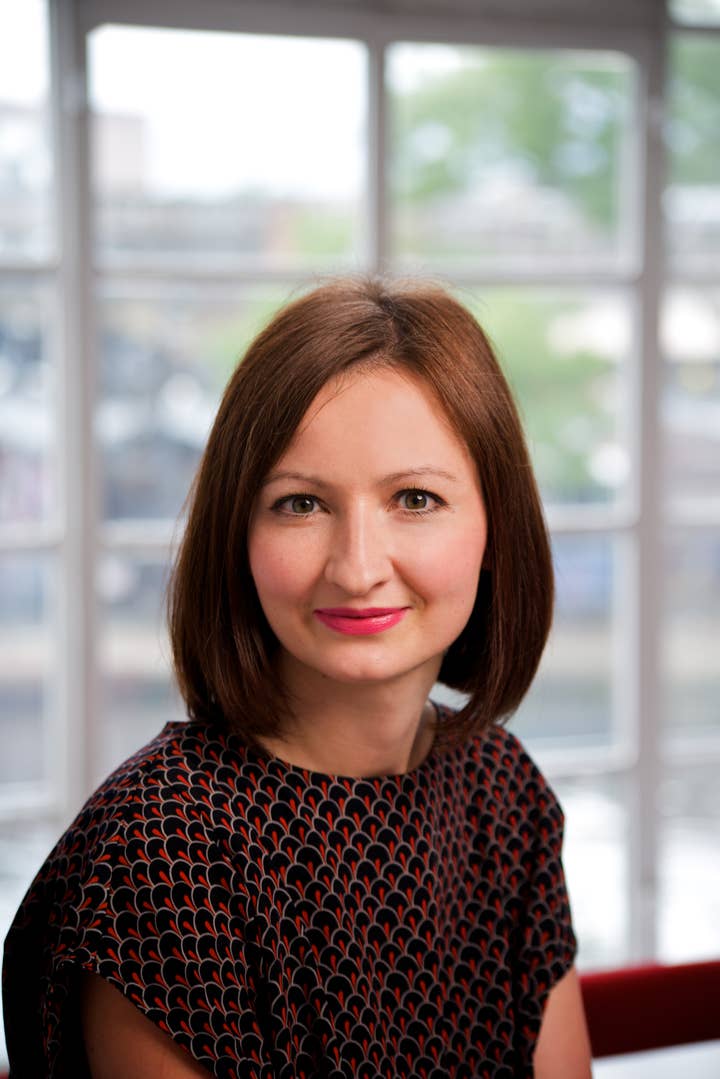 "The Loud House has rapidly become one of our best-loved properties and there are plans to develop it further in the multiplatform space," digital director Suzie Adams told GamesIndustry.biz.
She continued: "Games are an integral part of our business. At Nickelodeon UK, we work as one team, ensuring that we are everywhere that kids are, providing quality entertainment that delights and surprises them."
The Loud House is a cartoon about Lincoln Loud, the middle child and only boy in a family with 11 girls. It follows his escapades in balancing his relationships with each sister, who all have wildly different personalities.
Plans for a Loud House console game are an interesting move given the perception that the children's or family market for such titles has shrunk compared to previous generations. At one time, publishers such as THQ thrived on these titles but increasingly more and more licensors are turning to mobile and browser games to engage younger audiences.
Most notably, Disney pulled out of the console games publishing business entirely last year, instead focusing on mobile titles and licensing its larger properties to established publishers - as can be seen with the plethora of Star Wars titles EA is working on.
However, the notion that the family games are struggling may be a misconception. A casual glance at this week's UK charts reveals that only two of the Top 10 titles are for older audiences: Destiny 2 and GTA V. The rest are all family-friendly, including two Lego titles primarily aimed at children and the ever-accessible Nintendo with Mario Kart 8: Deluxe.
While Nickelodeon is planning to promote The Loud House through a video game for traditional consoles, it still intends to invest in further browser games as these have proven to be invaluable in engaging youngsters.
"We know that kids connect with the games we produce and this is corroborated by user data that shows games as our highest traffic source," says Adams. "Games are a massive draw for our audiences who want to extend their interaction with the properties that they love."
She concludes: "Games ensure we can connect with our audience on a deeper level, bringing them into the world of the favourite characters and providing a way to extend their experience."
The news follows Nickelodeon's investment in esports earlier this year, contributing to a $15m funding round for Super League Gaming.