Take-Two: Next-gen won't see dev costs spike
CEO Strauss Zelnick says the days of console transitions putting significantly increased burden on publishers are long gone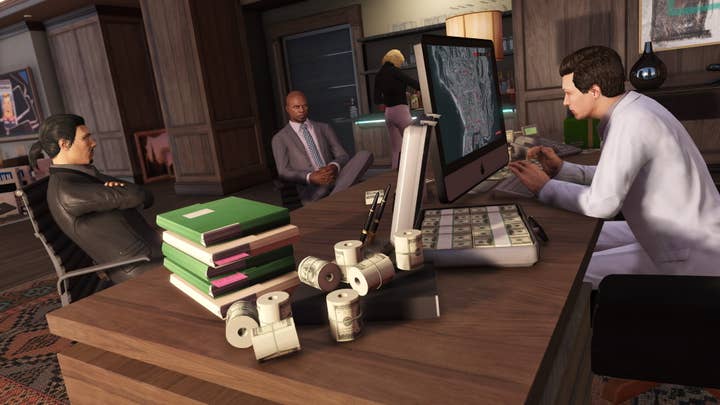 Take-Two is ready for next gen. Speaking at the Goldman Sachs Communacopia Conference today, Take-Two CEO Strauss Zelnick told investors he doesn't expect next year's new systems from Sony and Microsoft to ramp up production costs in any significant way.
"We don't really expect material cost changes with the generation," Zelnick said. "Every time we have new technology which allows us to do more, developers want to do more and that can cost a bit more. But our current expectations are not that you'll see a cost spike. The days of the sine curve waxing and waning in the interactive entertainment business around hardware cycles... those are long gone. The transition from last gen to current gen was not taxing for us, or for the industry. It's really the first time the industry's gone through one of these transitions without someone going bankrupt.
"The world has changed. When we consider a console release, the PC format can be 40% or 50% now of that revenue. Ten years ago, that number was 1% or 2%. Clearly, the world is changing. A previously closed system is indeed turning into an open system. That means hardware is going to look more like hardware and less like hardware taxing software, which is great news for us."
Zelnick added that the benefits the new technology will empower Take-Two developers "to be more creative and push the envelope more," only helping the publisher.
"I think it creates real opportunity, and we don't see it having any negative influence whatsoever on our business, or our catalog," Zelnick said.