Next-gen consoles "putting fear in a lot of people's eyes"
Innovation will drop on consoles, says Doublesix boss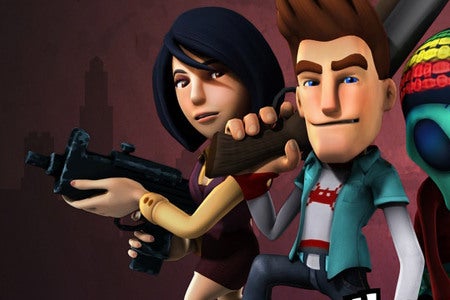 A new wave of home consoles is provoking fear in the traditional video game sector and will accelerate the decline of innovative games, according to Doublesix CEO James Brooksby.
Speaking today at the Westminster Media Forum, Brooksby noted in feedback from last month's Game Developer's Conference there was a mixture of excitement and trepidation over current and future technology.
"Having come back from GDC I saw excitement and fear in equal measure, I saw dismay and triumph. A step to the next generation of classical consoles seems to have fear in a lot of peoples' eyes."
People will stick to proven development houses which is going to be a challenge for the game development industry in the UK.

James Brooksby, Doublesix
He said he didn't expect costs for next-generation hardware to rise as significantly as during the last generational change, but with such high costs publishers will take safer bets on trusted development partners, pushing smaller teams out of the console space.
"It still seems pretty scary for a lot of people, for developers and publishers alike. I think people will stick to proven development houses or in-house development which is going to be a challenge for the game development industry in the UK, and will probably mean there's going to be less people around of that scale."
There is notable excitement around new opportunities to make and sell games, said Brooksby, but he also expressed caution over the amount of freedom available to the consumer and a content makers' ability to find the player.
"People are excited by all the new ways in which they can make, distribute and monetise their games. We're almost spoilt for choice," he offered.
"Even though digital distribution is much heralded as the way forward, if you follow this route it's clear to many that these markets have changed and change very quickly.
"The migration and demographics changes of the consumers to pastures new are occurring. Perhaps it's the tipping point or where we are in the console cycle, but certainly gamers are moving around because they have so many options."
"As a company we need to look hard at where our audience has gone," he added. "Some of the excitement around small developers creating innovative games and reaping lots of rewards - on console that will be the exception rather than the rule. We're going to see more of those stories on smartphones, tablet and the trusty old PC."