Nexon's Q1 takes a hit from closure of PC gaming cafes in China
But Korean revenue remains strong due to MapleStory, FIFA Online 4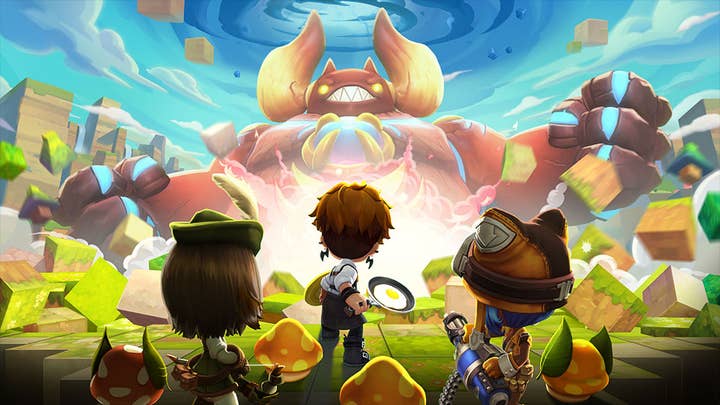 Though Nexon saw a record quarter in Korea, its business in China for the first three months of 2020 saw measurably impact from the closure of PC gaming cafes due to COVID-19.
In its Q1 financials, Nexon reported revenue of ¥82.8 billion ($772 million), down 11% year-over-year, and operating income of ¥41.5 billion ($388 million), down 21% year-over-year.
The company's operating income saw a ¥6.1 billion ($57 million) impairment loss on Nexon GT's goodwill and Pixelberry's game IP.
China was a major factor in the decrease, with revenue of ¥33 billion ($308 million) down 42% year-over-year due to Dungeon&Fighter seeing lowered revenues from COVID-19-related closures of PC gaming cafes, as well as the negative impact of exchange rates.
Revenue in Korea was up 78% year-over-year to ¥39.7 billion ($371 million), thanks to the ongoing success of both MapleStory and FIFA Online 4.
Japan's revenues were slightly below outlook at ¥1.6 billion ($15 million), down 58% year-over-year. Though MapleStory M continued to drive revenue in the region, other titles such as Faith (AxE), Dynasty Warriors: Unleashed, and Overhit offset those rises with decreases.
And in North America and Europe, revenue was down due to decreases from Choices: Stories You Play, Darkness Rises, and AxE.
In its results, Nexon acknowledged that while COVID-19 would continue to affect the overall economy, it did not expect any event that could have material impact on its business going forward. Additionally, game development has not been majorly impacted by COVID-19 disruptions, and Nexon expects players to begin to return to PC gaming cafes in China in future quarters.
Looking ahead to Q2, Nexon expects MapleStory to continue its momentum in Korea, alongside growth in its other PC and mobile games in the region.
Meanwhile, Nexon projects Dungeon&Fighter revenue in China to be roughly flat, though due to a royalty income adjustment for Dungeon&Fighter it expects a year-over-year increase in revenue from China.
Revenue from Japan is expected to be down year-over-year due to a comparable decrease from Maple Story M, which launched in Q2 of last year.
Overall, Nexon's projections for Q2 revenue are between ¥59 billion ($551 million) and ¥64 billion ($598 million), up between 10% and 19% year-over-year, and operating income between ¥21.9 billion ($205 million) to ¥26.2 billion ($244 million), up between 69% and 102% year-over-year.
For the record: A previous version of this article had Nexon's Q1 revenue incorrectly as ¥82.2 billion. It has been corrected above.