Nexon's Korean business holds full-year revenues steady despite declines in China
Both Maple Story and Maple Story M in Korea achieve highest-ever Q4 and full-year revenues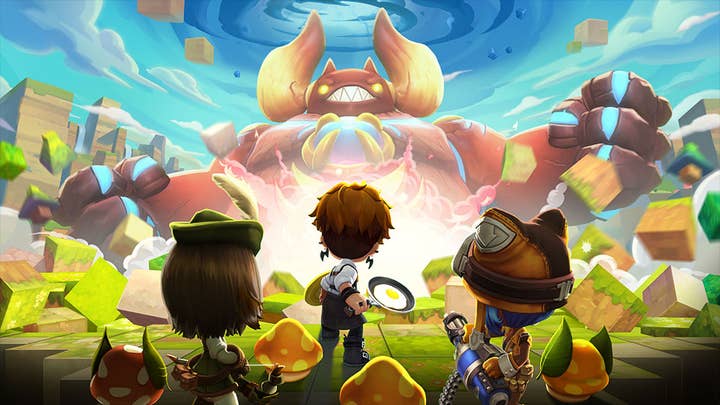 Korean gaming publisher Nexon reported relatively steady earnings for the last full year, with strength in the MapleStory IP offset by impairment losses and foreign exchange loss.
Both Maple Story and Maple Story M in Korea achieved their highest Q4 and full-year revenues in 2019, beating previous records set last year. Maple Story revenue grew 88% year-over-year in Q4, and the mobile version's revenue was up 114%. Full-year revenues were up 39% and 65%, respectively.
FIFA Online 4 was also a solid contributor to Nexon's earnings last year, similarly seeing its highest Q4 and full-year revenues and surpassing the peak of FIFA Online 3.
Dungeon&Fighter didn't do as well, with Q4 and full-year revenues both down in China. However, Nexon has planned a major update to the game in March to address its players' most pressing concerns.
Overall, these three games' divergent results are reflective of the bigger picture of Nexon's business last year, with the company saying it saw strong performance in Korea offset by year-over-year decreases in revenue from China. Japanese revenue was roughly flat year-over-year, while North America revenue declined slightly thanks to a drop in earnings from Choices: Stories You Play.
"As for the world economy during the fiscal year ended December 31, 2019, we saw rising concerns for the slowdown of the world economy primarily due to the impact of prolonged U.S.-China trade friction, as well as the uncertainty in the overseas situation, so the future outlook remains unclear," reads a statement from Nexon attached to its financial report.
Nexon reported full-year revenue of ¥249.5 billion ($2.3 billion), down 2% year over year, operating income of ¥94.5 billion ($860 million), down 4% year over year, and net income of ¥115.7 billion ($1.05 billion), up 7% year over year.
For Q4, Nexon announced revenue of ¥49.2 billion ($448 million), up 7% year over year. Q4 operating income was ¥4.5 billion ($41 million), up 16% year-over-year, and net income was ¥3.3 billion ($30 million), down 50% year-over-year.
However, both operating and net income were both below the company's outlook. Operating income was low due to a ¥9.2 billion ($84 million) impairment loss on assets related to Pixelberry, including good will impairment. Net income, meanwhile, was further hurt due to a ¥11.4 billion ($104 million) foreign exchange loss on US dollar-denominated cash deposits, mostly offset by a ¥11 billion ($100 million) in deferred tax assets related to foreign tax credit at Nexon's subsidiary Neople.
Nexon expects revenue in the range of ¥74 billion to ¥80.7 billion ($674 million to $735 million) in Q1 2020, down 20% to 13% year over year. It also projects operating income of ¥36 billion to ¥42.1 billion ($328 million to $383 million), and net income of ¥31.7 billion to ¥36.6 billion ($289 million to $333 million).