Nexon rides free-to-play to 46% growth in revenue
The Korean online publisher is still seeing strong performance in China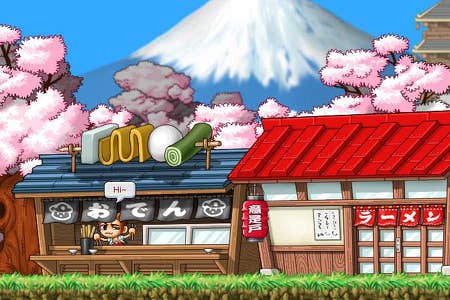 Nexon has released its financial earnings report for first quarter of 2012, ended on March 31, 2012. Total revenue came to 30.4 billion yen ($380.1 million/£235.4 million), up 46 percent from 20.8 billion yen ($260.3 million/£161.3 million) in the first quarter of 2011. Net income rose 63 percent to a total 12.4 billion yen ($154.9 million/£95.9 million).
Nexon saw revenue growth year-over-year in every major territory except North America. China was the company's lead territory, with 89 percent growth over Q1 2011 with revenue totaling 15.2 billion yen ($190 million/£117.6 million). Nexon's former home region, Korea, followed with 34 percent growth and 8.8 billion yen ($110.8 million/£68.6 million) in revenue. Japan had 17 percent growth with 3.1 billion yen ($38.7 million/£24 million); Europe and others saw 3 percent growth and 1.85 billion yen ($23.2 million/£14.3 million) in revenue; and North America saw a 19 percent decline, dropping to 1.4 billion yen ($17.5 million/£10.8 million).
"In Korea, we launched Cyphers and SD Three Kingdoms. We also launched Mabinogi Heroes in Japan, Europe and China. Lastly, we launched Kartrider Rush on iOS and Android in Korea and North America, which has been downloaded more than 8.2 million times to date. As we went through Q1, these 2011-vintage games have maintained a trajectory of growth in line with our expectations. As with all newly launched games experiencing such growth, we plan to invest in development and marketing to drive them going forward," said the company in its fiscal report.
Nexon's average monthly active users declined to 82.8 million year-over-year, but were up slightly from 80 million in the fourth quarter of 2011. The total number of paying users increased from 7.1 million to 9.1 million. Average revenue per paying user was up to 1,761 yen ($22/£13.65) from 1,427 ($17.86/£11.06) yen in Q1 2011.
Nexon is looking to continue building its mobile and social business with 20 new titles planned for the calendar year. This includes expanding brands like MapleStory, which has seen the release of MapleStory Live for Android/iOS and the social MapleStory Knights Edition for Mobage in Japan.
For the second quarter, Nexon expects a total revenue of 22.5 billion yen ($282.7 million/£175.1 million), up 10 percent from Q2 2011. Full year estimates put the company's total revenue at 108.3 billion ($1.36 billion/£839.7 million).