Newzoo partners with eSports team
"Streamers and eSports athletes are the new celebrities"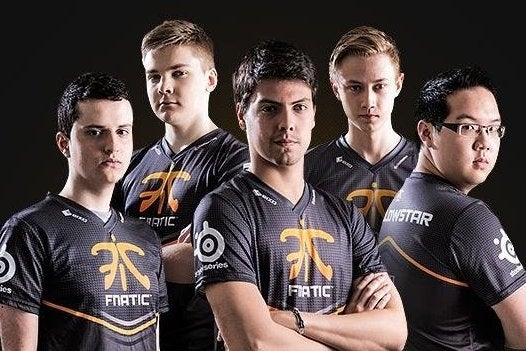 Analytics firm Newzoo has partnered with eSports organization Fnatic, home of six professional gaming teams, in an attempt to "to provide deep and global insights into the eSports audience."
The financial terms of the deal were not disclosed but will see Fnatic offer up its social media following of eSports enthusiasts, while Newzoo will help the Fnatic with finding and evaluating potential sponsors and media partners.
"Slowly but surely, companies ranging from big global advertising brands to traditional media giants are realizing that eSports is more than a stand-alone and temporary phenomenon," said Newzoo CEO Peter Warman.
"The business, consumer and technology trends that are driving the explosive growth of eSports are reshaping digital media as a whole and accelerating the inevitable disruption of the traditional media space. Streamers and eSports athletes are the new celebrities. Teams are at the very epicenter of change and I am extremely proud to work with the most popular, professional and fun team in this space."
Fnatic was founded in 2004 and is based in Lodon, and its teams compete across League of Legends, CS:GO, Dota2, Smite, Heroes of the Storm and Battlefield 4.
"Esports is receiving so much attention from press, media companies and advertisers that it is not surprising that many reach out to Fnatic, having been around for over 10 years and now the most popular team worldwide," added Wouter Sleijffers, CEO at Fnatic.
"On a daily basis, we find ourselves explaining esports as a phenomenon to the world. We have been using Newzoo's work in this space for quite a while. Following a number of discussions that took place across the globe, we discovered the unique insights this partnership will deliver, from industry-wide trends do deep audience insights that can help our existing partners and new non-endemic brands looking to enter and find value in the vastly growing esports audience."
In September Newzoo predicted that eSports revenues will hit $765m in 2018.