Newzoo: Global esports market will exceed $1 billion in 2019
North America, China to continue to represent majority of esports revenue, though global awareness remains on the rise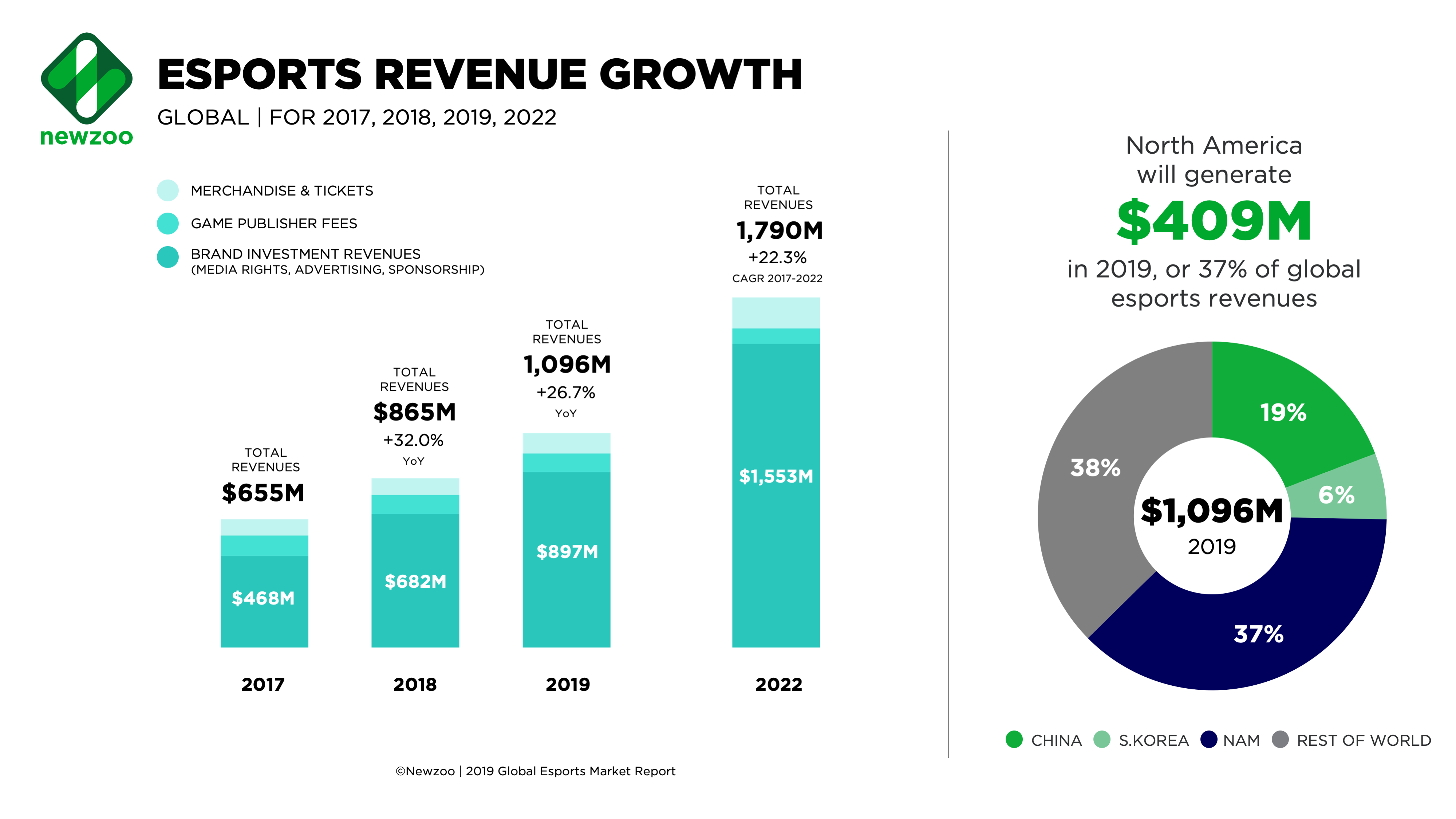 With more events, more investment, more games, and more awareness, it should come as no surprise that the global esports industry is anticipated to continue to grow in the coming year according to predictions from leading analysts at Newzoo.
In its 2019 Global Esports Market Report, Newzoo predicts global esports revenues to rise to $1.1 billion in 2019, bringing revenue over $1 billion for the first time ever with a revenue increase of 26.7% year-over-year. North America will account for $409.1 million of that amount, and China will represent $210.3 million.
Looking further ahead, Newzoo predicts global esports revenues to reach $1.8 billion by 2022 in its base scenario, with the most optimistic scenario generating $3.2 billion and the most pessimistic $1.3 billion.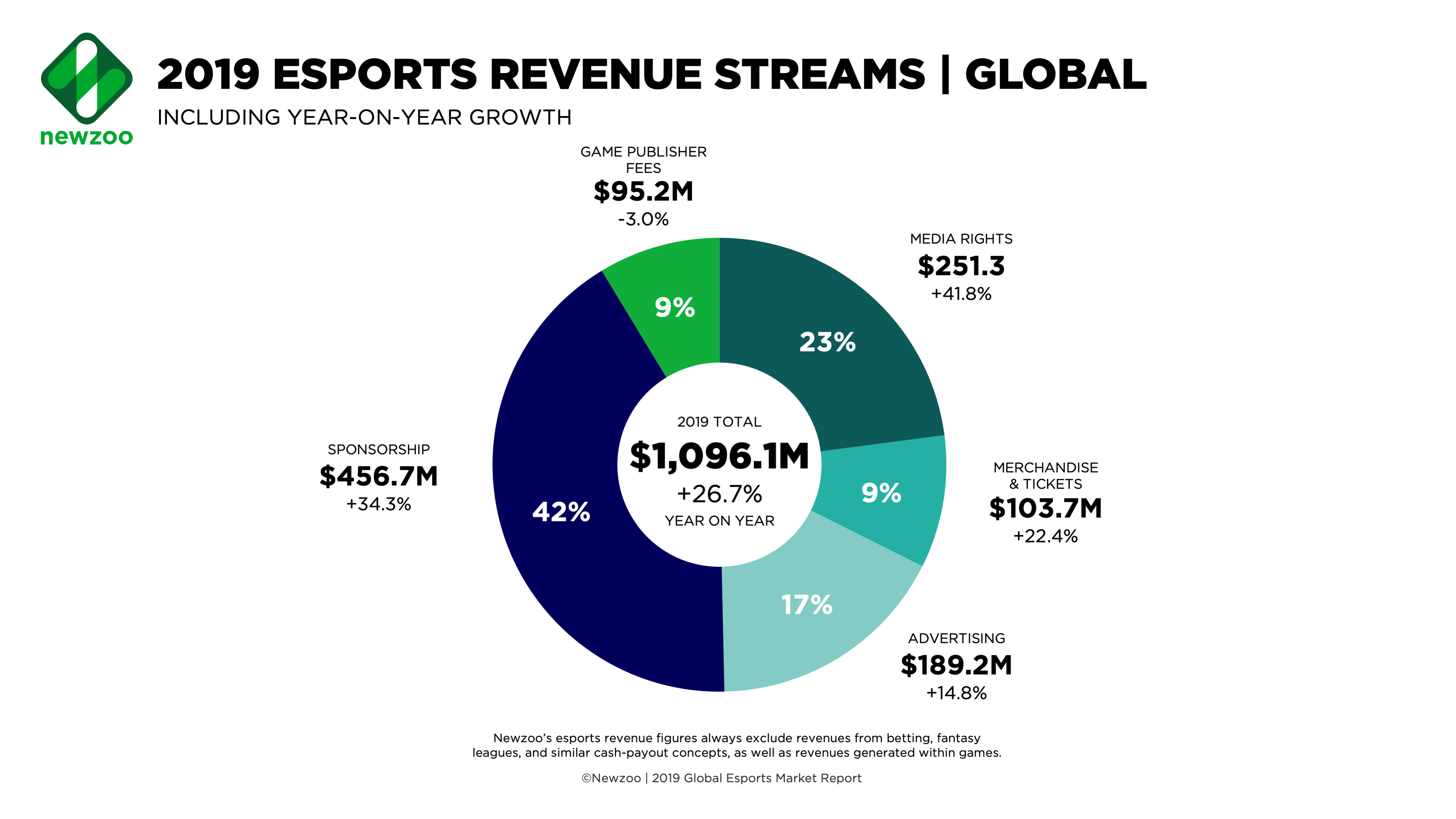 In addition, Newzoo predicts that in the coming year, $897.2 million of global esports revenue (82% of the market) will come from brand investments such as media rights, advertising, and sponsorships. Sponsorships alone are the highest grossing revenue stream for esports, and are estimated to bring in $456.7 million in 2019. In addition, merchandise and tickets are expected to exceed the revenue of publisher fees for the first time.
Newzoo anticipates overall brand investment revenue will increase to $1.5 billion by 2022, making up 87% of the total market revenue.
Considering viewership, analysts predict esports audiences will grow to 453.8 million globally in 2019, aided by increasing awareness of esports in emerging markets such as Latin America, the Middle East, Africa, and across Asia. Mobile gaming's popularity is cited as a major factor in increasing awareness, as is the popularity of battle royales and MOBAs.
Looking back on the previous year, 2018 saw 737 major esports events, generating $54.7 million in ticket revenue. That's down from $58.9 million in 2017. The previous year also saw $150.8 million in prize money, up from 2017's $112.1 million.
League of Legends was the most-watched live esports content on Twitch and YouTube in 2018 with 347.4 million viewers. CS:GO followed with 274.9m, then DOTA 2 at 250.4m, Overwatch at 101.3m, then Hearthstone at 54.1m.