Newtown residents to open Sandy Hook Arcade Center
Non-profit arcade aims to reunite families in aftermath of the tragic shooting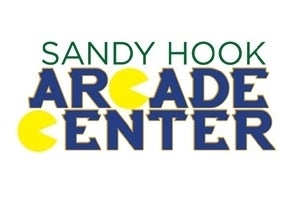 Two residents of Newtown are opening an arcade to help unite people in the aftermath of the tragic shooting at Sandy Hook Elementary School last December.
Andrew Clure and Scott Ciccari, both parents, conceived of the Sandy Hook Arcade Center as a positive response to the shootings that would bring families together. The arcade is a non-profit business created through donations and the efforts of volunteers. Entrance fees will be split between operating the arcade and the Newtown community.
"The core value of Newtown has always been family and in this time we find comfort in being together, neighbour to neighbour," a statement on the arcade's website reads. "With that thought in mind we want to draw on our passion and experience to build the Sandy Hook Arcade Center for the children and families."
The arcade also serves as a constructive response to the widespread accusations that violent video games somehow motivated the shootings. The events at Sandy Hook, in which 26 children and educators were killed, reignited the debate around violence in video games all over the world.
Thanks, Polygon.