Newell: EA Origin on Steam Machines would be fine
Valve head says goal is to make new platform "as open as possible"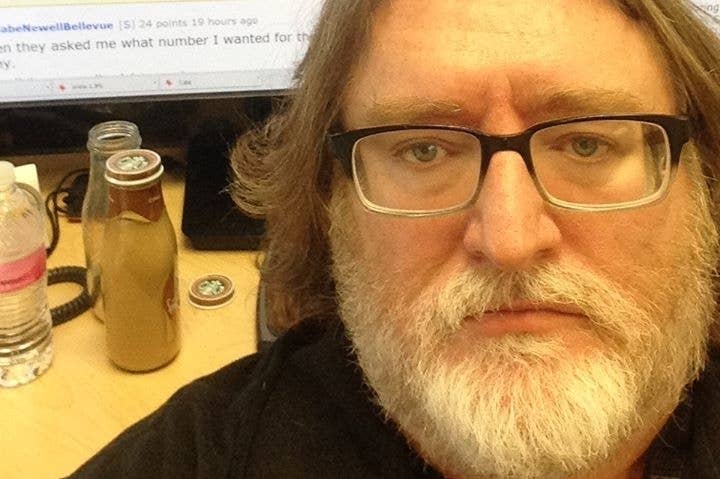 Just because Valve is getting into the hardware business with Steam Machines doesn't mean it's going to start behaving like a traditional platform holder. In a post on Reddit yesterday, Valve's Gabe Newell brushed aside concerns that the company would limit the content allowed on Steam Machines.
"We're trying to make it as open as possible," Newell said. "If EA wants to put Origin on it, that would be fine, etc... (trying to pick an example of something that people think we would prohibit)."
Valve and EA have had a public dispute of sorts after Steam's terms and conditions were changed in 2011 and a variety of EA titles were removed from the service. EA COO Peter Moore said the sticking point was Valve's insistence on taking a cut of revenue while not allowing the publisher to deliver patches and updates directly to gamers. He said there was no "feud" between the companies, only that each side's conditions for working together were at odds. Since then, EA's Steam releases have been primarily limited to a variety of The Sims expansions.
Despite the Steam Machine news, Newell was not on Reddit to talk about games. He had started the thread to talk about his entry into motorsports, running a car in the United States SportsCar Championship this year in order to raise money for the Seattle Children's Hospital pediatric cardiology unit. If his efforts raise $500,000 in donations to the hospital, Newell said he would conduct a Reddit AMA (ask me anything) session. Newell also posted a picture of himself with the Reddit thread in the background as evidence that he was who he claimed to be.