New World Interactive: How IMS server operations enable greater cost management
The developer migrated to Improbable Multiplayer Services and cut monthly server operation costs by 75%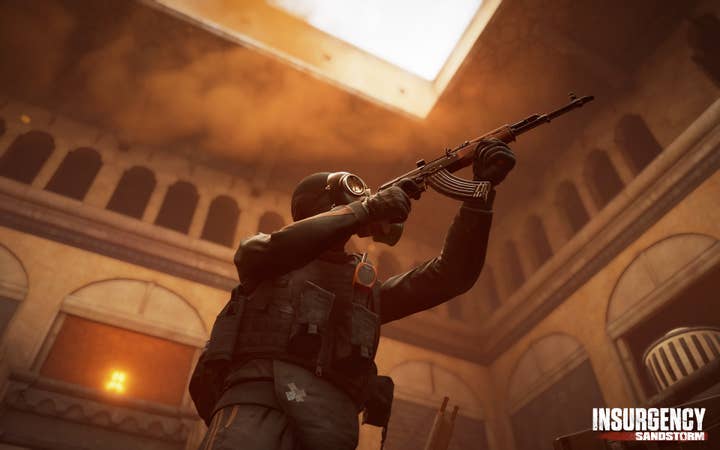 In 2018, New World Interactive launched their first-person PvP and PvE shooter Insurgency: Sandstorm to critical acclaim for its gripping gameplay, realistic atmosphere and smooth animation.
Insurgency: Sandstorm earned an 85% approval rating on Steam and over 58,000 positive user reviews. Yet as New World Interactive saw its player figures spiking, the studio's server operation costs spiraled month after month.
Concerned about increasing costs, CEO Keith Warner and his team made it a priority to gain greater insight into NWI's server operations and take control of their spending.
"There was a level of service and personal connection with IMS that we just did not enjoy elsewhere. It just feels like an equitable relationship."
The truth about game server operations
Predicting and managing costs for game server operations can be a great unknown. For studios developing a title, about to launch, or already operating a game, it's potentially difficult to forecast server costs against player metrics in order to gain the best value.
For New World Interactive, robust, efficient and observable game server operations are vital to the player experience of Insurgency: Sandstorm and also to the commercial aspects of operating and developing a live game for millions of players around the world.
By optimising its server operation costs, New World Interactive can focus its budget in doing what it does best as a game maker: developing gameplay, creating exciting new content and releasing its title to more platforms and storefronts.
Controlling server operation costs does more than save money month after month. It also gives game studios and publishers greater freedom to reinvest in the creativity, enjoyment and success of their game.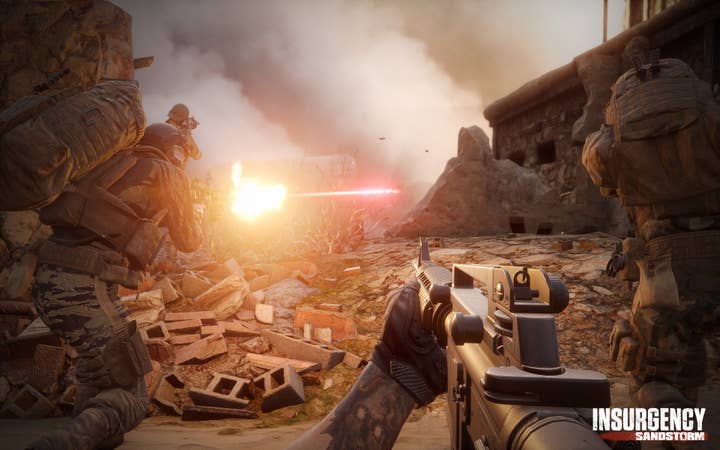 Start with the numbers
In 2019, Warner asked our team at Improbable Multiplayer Services (IMS) to analyse the studio's game telemetry and see how future performance could be improved.
The fact that Insurgency: Sandstorm was a live game meant that we had access to a great deal of data. Warner reflects how "the data was there, we just didn't know what to look for."
Using the game's telemetry and looking at its global server expenses for Insurgency: Sandstorm against its player curves, we began to forecast different business scenarios to explore the profits that could be achieved.
"Late 2019 we started talking to the IMS team and doing forecasts. It really helped me to understand the numbers"
Working closely with Warner and his partners, we outlined exactly how New World Interactive could optimise their game server operation to realise significant cost savings -- as well as enable greater transparency and control of their numbers into the future.
A key understanding was showing how NWI's server operations could improve its performance and costs by using a set of bare-metal servers for each player region with the ability to spin up servers in the cloud when player demand exceeds bare metal capacity.
Based on our conversations, we were asked to take a deep-dive analysis of their server operations setup to identify key areas for optimisation and propose a solution.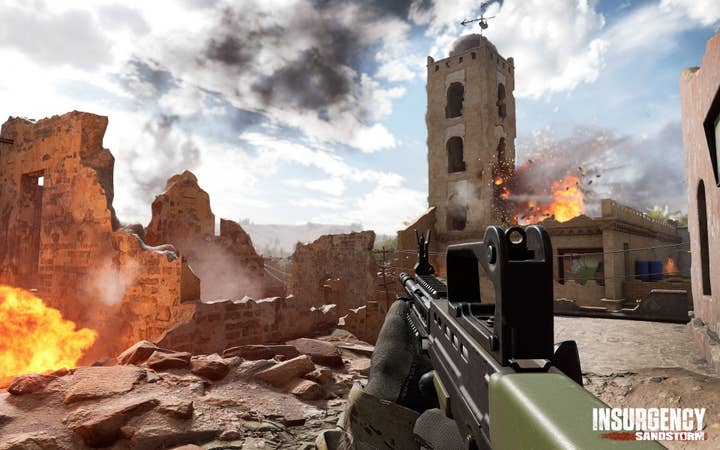 Deep dive - and a new solution
Our deep dive into New World Interactive's server operations began with a general audit, looking in detail at the studio's machine types, bare-metal locations and cloud regions, capacity utilisation, matchmaking services and player allocation set-up, global roll out, and overall spending levels.
It became clear that, in its existing set up, there was a lot of bare-metal capacity for Insurgency: Sandstorm. In short, New World Interactive was paying for servers the studio didn't need.
Based on this analysis, our initial discussions and the high cost-saving potential proven in the data modelling, New World Interactive's evaluated solutions for Insurgency Sandstorm's global server operations with their focus firmly on cost control and game performance.
"A key value for us is 'player first'. The question is always what is going to be better for the customer?"
To take better control of its game server operations, New World Interactive selected our hybrid cloud game server orchestration solution. New World Interactive gains highly scalable, low-cost access to a hybrid mix of bare metal and cloud machines with the ability to spin up servers in the cloud when player demand exceeds the bare-metal capacity in any player region.
Using this solution, each of Insurgency: Sandstorm's player regions use bare-metal data centres to deliver dedicated server operations to support its game's players throughout Asia, Australia, Europe, Russia, North and South America.
This setup means that New World Interactive will constantly achieve the most cost-efficient mix of cloud and bare-metal globally, based upon the average peak capacity for each region -- calculated using retrospective analysis of Insurgency: Sandstorm's concurrent players.
Importantly, the solution also gives New World Interactive greater observability of its game server data with the ability to optimise and control server operation costs -- all with full, ongoing support around the clock from our game server specialists.
New World Interactive migrated Insurgency: Sandstorm to its new solution in less than two weeks, with full support from us for integration, testing and go-live preparation. "The transition was kind of like a light switch" said Warner of the onboarding process. "It was almost instantaneous."
Putting players first
As a game maker, New World Interactive's key value is 'player first'. Delivering a smooth, global experience of Insurgency: Sandstorm was a top priority for its new server operations.
Today, with its fully-managed services provided on a global scale, the studio ensures that Insurgency: Sandstorm players everywhere enjoy the best possible game experience.
"The gamer's experience is super important to us and we make sure that we don't do things that can compromise it."
Results
● Compared to its previous provider and based upon the same number of CCUs, New World Interactive cut their monthly recurring server operation costs by 75%.
● Switching to the low-latency, highly-scalable game server orchestration solution allowed Insurgency: Sandstorm to migrate players to IMS with zero impact to the game experience.
● Greater efficiencies within Insurgency: Sandstorm were enabled, such as hardware capacity optimisation, which further reduced the developer's total cost of ownership.
● Throughout the migration, New World Interactive received expert training that gave deeper insight and knowledge of how to optimise their game, take control of costs and deliver a greater player experience.
Freedom to create: IMS Game Server Operations Game studios and developers use our solutions to manage costs better and take greater creative control of their games.
Want insider insights on multiplayer development, straight to your inbox? Subscribe to our newsletter