New studio Citadel launches today
Derek Brinkmann, Chris Ondrus and Tim Cotten developing RPG Shards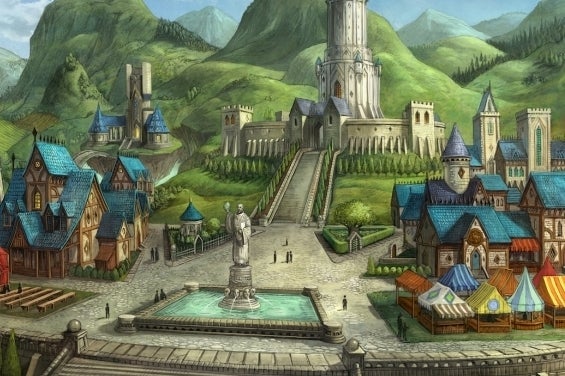 Developers Derek Brinkmann, Chris Ondrus and Tim Cotten today launched their new studio Citadel which will create multiplayer RPGs for PC.
"We left our soul-crushing, corporate jobs to make the games we'd actually play," said CEO Brinkmann.
"As we started our first project and experimented with concepts, we discovered ways we could share our passion for creating living worlds with gamers themselves. Ultimately the community will dictate what Shards becomes, because we're not just providing a game but also a platform for players to express their creativity."
Between them the three have worked on NASCAR, Madden, Ultima Online, Dark Age of Camelot and Warhammer Online. Brinkmann's last role was as lead software engineer at Mythic, and he left in May 2013. Until December 2012 Ondrus worked with Bioware, and Cotten's previous title was CTO of Agilla Pro.
The team's first game is Shards, an Ultima Online inspired RPG.