New Pokémon Snap launch is four times bigger than original | UK Boxed Charts
Sony's Returnal debuts at No.2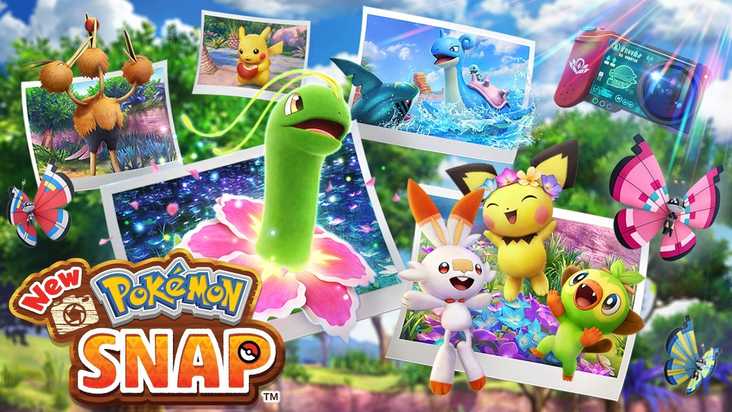 New Pokémon Snap has topped the UK physical retail charts in its debut week.
The Switch game sold over four times as many copies at launch than the original managed, which reached No.9 way back in September 2000. The first game arrived in the middle of Pokémon mania, however it was an N64 title, which was a console that struggled to sell in the UK (1.5 million N64s had been sold compared with 5.4 million PlayStations). Over time Pokémon Snap went on to become a decent hit for the console.
The Switch is significantly more successful than the N64, but even compared to more recent games the result looks good. New Pokémon Snap's opening week is 2.5 times bigger than the last Pokémon spin-off game: Pokémon Mystery Dungeon: Rescue Team DX, which launched on Nintendo Switch in March 2020.
It is the third biggest Switch launch of the year behind Super Mario 3D World + Bowser's Fury and Monster Hunter Rise.
The photography game was also comfortably ahead of No.2, which was another new release in the form of PS5 exclusive Returnal.
Sony's roguelike game is the first significant PS5 title to release at retail since launch, and it reviewed strongly. However, its launch sales are below what we've seen from previous AAA PlayStation exclusives. Of course there are more than a few caveats to consider: the PS5 is still in its early days in terms of install base, the game's price is high (its average selling price was £68), it faces stiff competition from next week's Resident Evil: Village and it's in a niche genre.
And as with all PS5 games, we should expect sales to rise and fall as more consoles come to market.
Last week's No.1, Nier Replicant ver.1.22474487139, drops all the way down to No.22 after a 78% fall in sales week-on-week.
It was a good week for retail overall, with over 180,000 games sold. There were a number of game sales that rose week-on-week, including Super Mario 3D World + Bowser's Fury at No.3 (sales up 10%), Mario Kart 8: Deluxe at No.4 (up 6%), Minecraft on Switch at No.7 (up 7%), GTA 5 at No.8 (up 23%), Ring Fit Adventure at No.9 (up 6%) and Call of Duty: Black Ops Cold War at No.10 (up 20%). The only two games to fall in sales in the Top Ten were Animal Crossing: New Horizons at No.5 (down 7%) and FIFA 21 at No.6 (down 23%).
There was one other new release in the boxed charts this week in the form of Terminator Resistance Enhanced on PS5, which just made the Top 40 at No.37.
Next week, Resident Evil: Village will be No.1. Digital sales data is not included in these charts.
Here is the GfK Top Ten for the week ending May 1st:
| Last Week | This Week | Title |
| --- | --- | --- |
| New Entry | 1 | New Pokémon Snap |
| New Entry | 2 | Returnal |
| 3 | 3 | Super Mario 3D World + Bowser's Fury |
| 5 | 4 | Mario Kart 8: Deluxe |
| 4 | 5 | Animal Crossing: New Horizons |
| 2 | 6 | FIFA 21 |
| 6 | 7 | Minecraft (Switch) |
| 8 | 7 | Grand Theft Auto 5 |
| 9 | 9 | Ring Fit Adventure |
| 12 | 10 | Call of Duty: Black Ops Cold War |