PEGI announces new content descriptor for in-game purchases on physical products
An "important first step" to helping making parents make informed purchasing decisions, says PEGI managing director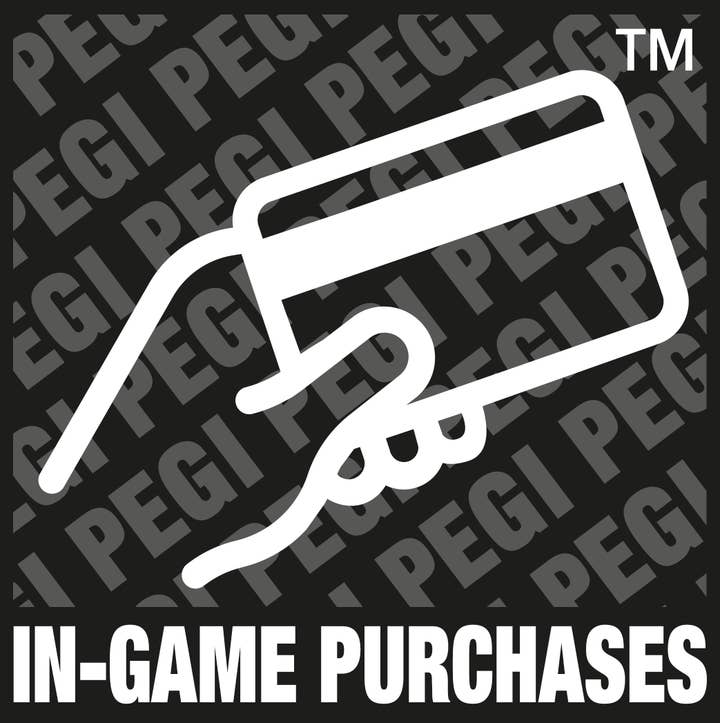 Content rating system PEGI today announced it will label physical releases that include in-game spending.
A content descriptor for in-game spending in digital-only games is already in use, but this is the first time the new icon will appear on packaging of physical products.
Simon Little, managing director of PEGI said that making parents aware of optional in-game purchases was an "important first step" in helping them make informed purchasing decisions.
"While we know that parents use different methods to control spending, parental control tools are a very helpful next step in making sure that the overall online experience of the child is safe, including the possibility to control spending," he added.
"Entering into a dialogue with the child about the games they enjoy is certainly a must for all parents. It will provide them with the necessary context to create a gaming environment both the children and the parents are comfortable with."
The new in-game purchases descriptor will begin appearing on physical retail releases towards the end of this year, and will be applied to all titles that feature in-game spending.
"For a parent who may not be fully familiar with the video games landscape, seeing this simple descriptor on the packaging of a game they consider buying should trigger the reflex of keeping an eye on the gameplay, once the game has been purchased and given to the child," said Little. "It's basic information, but that's what parents sometimes feel they are lacking."
The decision follows a recent consumer survey conducted by Ipsos which showed that two in five parents of children that play games claim their children spend money in-game.
According to the survey, eight in ten of those parents have an agreement with their child about spending, such as requiring permission (60%), a spending limit (31%), use of parental controls (28%), monitoring credit card bills (25%), or using prepaid cards. Just 2% of parents no not monitor the in-game spending of their children.