New IP and familiar names return in PS4 game portfolio
Video: Killzone Shadow Fall, The Witness and Knack; New IPs Deep Down and DriveClub join line-up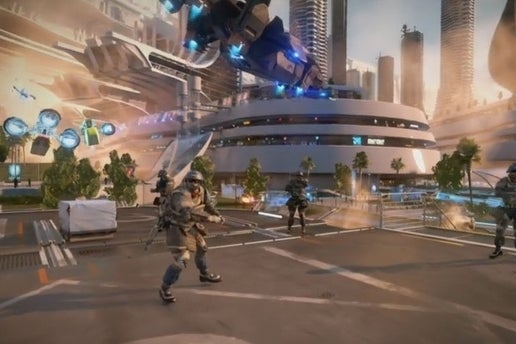 Sony unveiled a handful of new titles for the PlayStation 4 system today, including new IP from Evolution Studios and the return of shooter franchise Killzone.
Knack, from Japan Studio has new PlayStation 4 system architect Mark Cerny directing. The eponymous character (apparently some sort of robot) displayed impressive capabilities of growth and transformation as he wandered through a beautifully rendered world.
Killzone: Shadow Fall from Guerrilla Games, was a densely rendered shooter with an amazing amount of objects, lighting and effects on screen throughout the real-time demo.
DriveClub, from Evolution Studios, is a team-based racing simulation showing the team's dedication to every last flake of paint and carbon fiber. The main attraction is the collaborative game play, where a racing team can compete worldwide with other racing teams in the latest supercars.
Infamous: Second Son from Sucker Punch showed the familiar Infamous gameplay in a beautifully rendered world, while one of the biggest surprises was indie developer Jonathon Blow showing The Witness, which will be an exclusive puzzle title with over twenty-five hours of game play.
Media Molecule lived up to its reputation as creative disruptor by demoing technology which enabled on-screen 3D modelling via the use of the Move controller as a sculpting tool. Hundreds of staff creations ranging from the elegant to the grotesque were shown, followed by a 'puppet show' performance which started with a slow dance and ended with a three-piece rock band.
Capcom demoed a new fantasy-based IP with a working title of Deep Down, depicting dragon-slaying gameplay with plenty of spectacle, running on a new engine known as Panta Rhei. Square Enix replayed the 'Agni's Philosophy' tech demo it has shown previously, but confirmed that it was target footage for next-gen console hardware and should be feasible on the PlayStation 4. Rounding out their offering was the Final Fantasy brand manager, almost casually announcing that a new Final Fantasy game is underway for the new Sony platform, with more details set to come at E3.
Ubisoft's Yves Guillemot was next up, introducing Watch Dogs as part of the PS4 catalogue and hosting new live gameplay which followed the game's protagonist in his attempt to foil a mugging, resulting in a police chase and several explosive examples of the game's technomancy on-the-fly hacking.
Blizzard was the surprise next guest, finally ending speculation over the potential for Diablo III's console debut. A version of the game is already running on PS4 technology, said Blizzard's Chris Metzen, and will feature four-player co-op.
Activision's Eric Hirschberg took over from Blizzard as the final speaker, with a polished patter focused on reintroducing the joys of Bungie to PlayStation gamers. Four developers took the stage for a brief chat about Destiny, which was unveiled to press earlier this week, confirming that both the PS3 and PS4 versions would hit the shops on the same day.