New head of development for InnoGames
Wim ter Schüren takes role at Forge Of Empires developer on January 1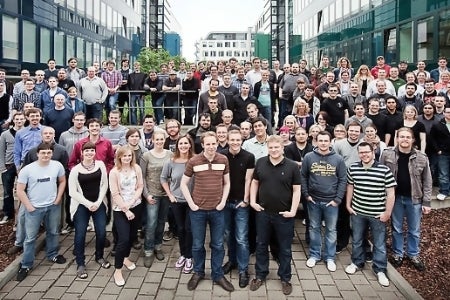 Hamburg-based InnoGames has appointed a new head of development to manage its 60 strong dev team. Wim ter Schüren will join the company on January 1 next year.
"Furthering cross-platform development in a seamless way at InnoGames will be a challenge that requires innovative technical solutions - which is definitely exciting to me," he said.
"InnoGames' growth is very sustainable and its portfolio caters to a broad user base, while also providing long-term player motivation. That is what convinced me to come on-board."
Ter Schüren was formerly head of software development at eSailors IT Solutions.
InnoGames currently has six games in its catalogue, including Forge Of Empires, and has two titles currently in production and one in the planning stages. At the start of this month it announced it was close to hitting the 100 million player milestone, and that revenue had gone up 50 per cent in the last two years.