New game development VP for 3BlackDot
Former Machinima director Marwan Abderrazzaq to focus on new IP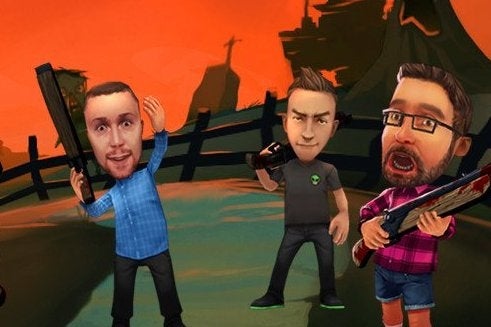 Marwan Abderrazzaq has been appointed as VP of game development at 3BlackDot, a role that will see him bringing new IP to the Zombie Killer Squad studio.
"I am eager to dive into the world of 3BD and apply my expertise around building multi-platform properties," he said.
"My top priority will be to introduce the highest quality games for a community that is ravenous for content and features a strong influencer component."
Prior to joining 3BlackDot Abderrazzaq spent two years as senior director, franchise management at Machinima. He's also held producer roles at Warner Bros, Treyarch and The Collective where he worked on Silent Hill Homecoming and Marc Ecko's: Getting Up.
3BlackDot, meanwhile, is an entertainment company with a focus on digital video production, game development, and social marketing. It was formed by former Machinima division heads Angelo Pullen and Luke Stepleton, 'Duck Dynasty' Co-EP Hank Stepleton and YouTubers Adam Montoya and Tom Cassell.
"Marwan's depth of experience with major gaming franchises, multiple platforms and all facets of production in the gaming space is unmatched," added Pullen.
"As part of the management team, he will be a driving force behind our core operating principle to deliver compelling influencer-driven content with the highest level of audience engagement."