New G4 to "capture the essence of" Esquire magazine
The rebranding of G4 is almost complete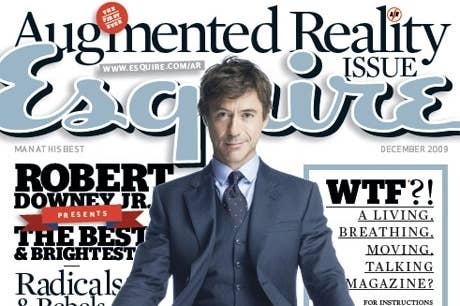 NBCUniversal is expected announce the conclusion of the deal that will see G4 Network become the Esquire Network. G4 Network confirmed the shift today in a post on its official website. The new channel was described as "an upscale Bravo for men" by NBC executive Bonnie Hammer, who also runs Bravo. Despite the name, the Esquire Network is not a joint venture between NBCUniversal and Esquire publisher Hearst Magazines; NBC retains full control.
"We own G4," Hammer told the New York Times. "There are no ownership issues here."
"This is not the magazine on TV; that would not work. The idea is to capture the essence of the magazine," said Hearst Magazines president David Carey. "We have a strong interest in this succeeding."
Hammer explained that the drive behind the change was moving away the game-playing demographic towards users more likely to watch television.
"Realistically, guys who are into gaming are not necessarily watching television," she said. "If this was going to come under my portfolio, I'm a little brand crazy, so I said, let's create a real brand, define a space, understand who we are programming for."
"Much of today's programming targets men in a one-dimensional way," said Esquire Network general manager Adam Stotsky, who described the channel as a destination for "the modern man".
The Esquire Network is expected to premiere on April 22. The new channel will broaden G4's tech and gaming focus to include other topics, like politics, travel, and fashion. Early programming includes transplants from other NBC networks, including Parks and Recreation and Party Down, while new unscripted reality television shows, like Knife Fight and The Getaway, fill in the gaps.