G4 cancels X-Play, Attack of the Show
Makeover for TV network means game-focused programming gets the ax at the end of the year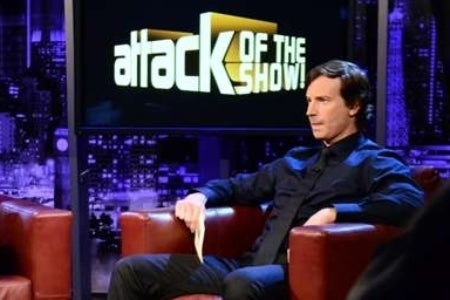 Two of the longest running game-friendly shows on TV are coming to an end. TV Guide reports that G4 is cancelling X-Play and Attack of the Show, with the final new episodes of each series airing in December.
The move is part of a network makeover to become a more "upscale, sophisticated" channel for men, possibly something along the lines of the magazine GQ. The proper rebranding is expected to take place early next year. Recently appointed G4 general manager Adam Stotsky told TV Guide that the shows have been important to the network, and he intends to honor them as they wind down with a series of farewell episodes featuring favorite hosts and guests from the past.
X-Play debuted in April 2003 on G4 predecessor TechTV, and has run for roughly 1,300 episodes. Attack of the Show premiered two years later, and has produced 1,700 episodes in the time since.