EA Sports creates 24 jobs with new division in Madrid
COO and VP Daryl Holt announces new team during Gamelab 2018
Electronic Arts is creating 24 development jobs to Madrid with the formation of a new EA Sports division in the city.
Vice president and COO of EA Sports Daryl Holt made the announcement live on stage during a conversation with our colleagues at Eurogamer as part of Gamelab Barcelona 2018.
The new division will be established as part of EA's existing operations in Madrid, and will be work alongside its Orlando Florida studio developing the NBA Live franchise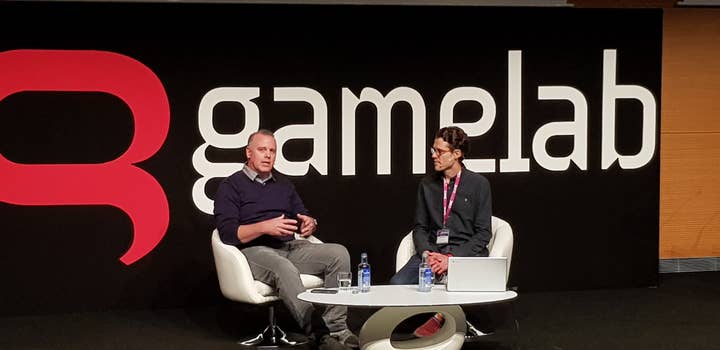 Speaking with GamesIndustry.biz immediately afterwards, Holt explained the decision to spread development of a single game across two continents.
"The advantage is that the way game development has changed is that it doesn't have to all be in one location," he tells us.
"Distributed development back in the day used to be about how you were outsourcing, but distributed development today -- especially in a live service role -- is about how you're making games and not everyone has to be in the same location."
The FIFA franchise is developed across three locations -- Bucharest, Vancouver, and Cologne -- and Holt says having seen that model succeed, it "felt like Madrid presents the same opportunity"
Holt also highlighted the "good development pipeline" in Spain and Madrid, with not only experienced developers but also lots of young talent coming out of the universities.
"We met with the universities and they have a nice set of programs to develop young talent, there's experienced game developers here, there seem to be a lack of jobs necessary in the industry to keep them here and to continue to grow," he said.