New Californian Jagex studio breaks cover
Midnight Club veterans create company's first Facebook title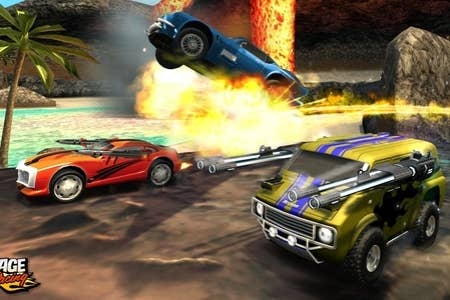 Jagex has revealed a new Californian studio, which has been working on the company's first Facebook game for the last 18 months.
Staffed by veterans of Midnight Club development, the studio has just announced Carnage Racing, a racing game for Facebook due to be released in November. The studio is the Runescape developer's first outside its Cambridgeshire home - likely a reflection of the company selling a 55 percent stake to US investment firm Insight Venture Partners.
"Carnage Racing is set to bring the development quality of AAA gaming to Facebook by presenting racing fans with a truly compelling and unbeatable multiplayer racing experience," said Jagex's Rob Ollett.
"With Carnage Racing, we are determined to offer a console-like experience which capitalises on Facebook's vast network to match player's race after race, in what promises to be the best 3D racer on Facebook."