New awards for industry journalism
UPDATE: Planning ebook anthology of writing, but no awards show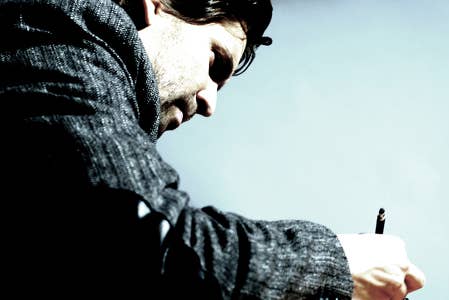 Update
One of the founders Keith Stuart has explained a little more about the new Games Journalism Prizes, like why they're not a rival for the GMAs, and why they don't want any money.
"This is in no way a rival to the GMAs, it's a completely different concept," he told GamesIndustry International.
"The GMAs celebrates publications and it celebrates individuals and it's got a really fun awards ceremony, but we're not having an award ceremony. This isn't about individual writers and it isn't about websites or magazines, it's very specifically about celebrating writing, which people haven't really done before."
He added that they're already getting entrants from Australia and America, and the response from the industry has been positive. And while they're not planning an award ceremony for the winners, they are planning an anthology of the best writing they receive.
"We wanted a way to celebrate the writing, but also we've got a plan to release an ebook anthology of not only the prize winners but also some of the best ones that didn't quite get in."
Stuart said it was partly the ephemeral nature of games writing, especially online, that made them keen to preserve the best that was out there. These prizes are purely about great writing, and making sure everyone gets a chance to read it.
"We wanted to make sure right from the beginning that it's clear that this was just about us wanting to celebrate games," he said.
"There was a worry that when we set this up people may think it was some sort of business, and then it might get monetised like everything else in the games industry!"
Original story
A group of UK games media veterans have launched a new competition to recognise excellence in video games journalism.
The Games Journalism Prizes are open to any English language work published in 2012, with categories for news, criticism and features.
The founders and advisory committee are Dave Green, Dan Griliopoulos and Keith Stuart, and the awards are independent and non-profit.
"We're a group of concerned games industry types, mostly with a journalism background, and we want good journalism to spread. We aren't aiming to damn or praise individuals, or companies, or particular publications. We just want to find the best games reportage out there and give it a wider audience," the website states.
Judges include Alex Wiltshire of Edge, Leigh Alexander of Gamasutra and GamesIndustry International columnist Rob Fahey. These judges will then select next year's panel, and the organiser's goal is that no judge will appear on the panel twice.
The awards will offer a non-profit alternative to the Games Media Awards, run by Intent Media.
On Twitter organisers reported that by this morning there had already been over 60 entries, with criticism making up 50 per cent of them, features 30 per cent and news 20 per cent.
Writers can find out more and submit their entries at the official site. Submissions close on December 31, with the winners announced next February.