New Apple labour violations surface
Apple manufacturer Pegatron accused of forced overtime, low wages, use of underage workers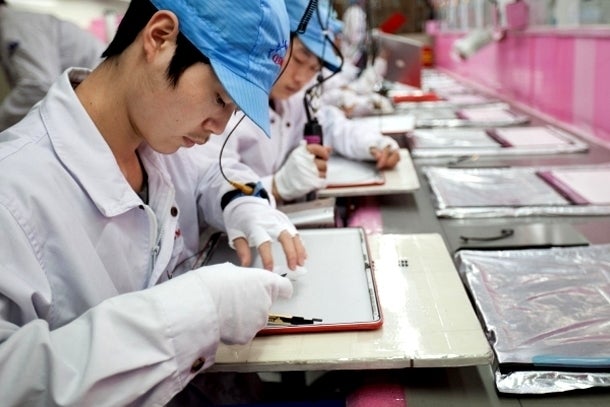 The China Labour Watch advocacy group has made new allegations of labour violations in Apple's supply chain.
According to a report from Reuters, the U.S.-based China Labour Watch (CLW) has discovered numerous infractions at the Taiwanese company Pegatron Corp., including forced overtime, low wages and the use of underage workers.
A report listed 86 labour rights violations - 36 unlawful and 50 ethical - across 3 Pegatron factories between March and July this year. An Apple spokesperson, Carolyn Wu, claimed that the company had no knowledge of Pegatron's illicit practices, and its own independent surveys - the most recent being in June - found no serious breaches.
CLW conducted interviews with around 200 Pegatron employees outside the factories. Pegatron employs around 130,000 people to make Apple products.
"We will investigate these new claims thoroughly, ensure that corrective actions are taken where needed and report any violations of our code of conduct," Wu said. "We will not tolerate deviations from our code."
"Apple has not lived up to its own standards," CLW executive director Li Qiang said in the statement. "This will lead to Apple's suppliers abusing labor in order to strengthen their position for receiving orders. In this way, Apple is worsening conditions for workers, not improving them."
Apple joined the Fair Labour Association following reports of working conditions in the factories of its major manufacturing partners, Foxconn. According to CLW's Li Qiang, Pegatron's factories are, "even worse than those at Foxconn."