Network N acquires Custom PC, launches new website
20-year-old print magazine now closed, website to be run by former magazine editors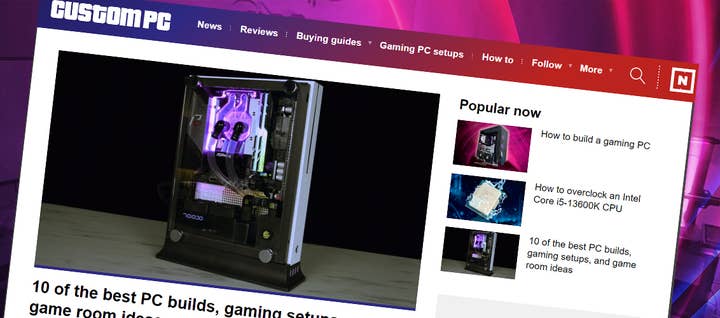 Sign up for the GI Daily here to get the biggest news straight to your inbox
Network N Media has acquired long-running brand Custom PC for an undisclosed amount, and is taking it forward as an online-only publication.
The UK media firm told GamesIndustry.biz it purchased the brand and all assets from previous owner Raspberry Pi in an all-cash deal.
The Custom PC magazine, which has been running for 20 years, is now closed with its final issue currently being printed.
Instead, Custom PC will reach readers via new website, which launched today. While the publication has previously posted some content online, Network N says this is the first dedicated website for the brand.
The website will be run by editor Ben Hardwidge, who was worked at Custom PC since 2003, and deputy editor Edward Chester, who has been with the publication for four years.
"We are excited for the future of the brand at its new web home, but also respectful of the legacy the team has built," Network N's executive chairman James Binns said.
He added: "This is something of a homecoming for me – back into the performance PC market. In the 1990s, I edited PC Format magazine. Custom PC is a brand I have long admired.
"Alongside our other three owned and operated brands in PC gaming – PCGamesN, PCGameBenchmark and SteamIdFinder – this is a great next step in our mission to be the global leader in PC, across games and gear."