NetherRealm looks to pursue non-fighting title after Injustice: Gods Among Us
Mortal Kombat team expresses desire to get away from fighting games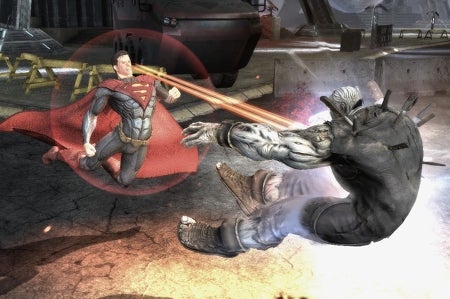 NetherRealm, a studio built around fighting games, perhaps the most well-known fighting game in existence, has expressed its desire to go into a different genre. The team led by Ed Boon, most famous for working on the Mortal Kombat franchise, hopes to move the studio in a new direction for its next title after they wrap up production of the DC universe game Injustice: Gods Among Us.
"We feel like [Injustice: Gods Among Us] is kind of our first step towards that," said Ed Boon, creative director for Injustice and NetherRealm Studios head to The PlayStation Blog. "If it does well, we would like to see our next step be a non-fighting game, maybe something unique in its own right. This is our first step in that direction."
Boon has previously stated that the fighting-game centric studio wishes to move away from the genre that made them famous, saying that 2012 would be a monumental year in change. The studio is hard at work on a new IP while looking into next-generation console development.