Netease records Q2 sales of $309m, profit of $138m
Revenues flat and profits shrink, but healthy margins maintained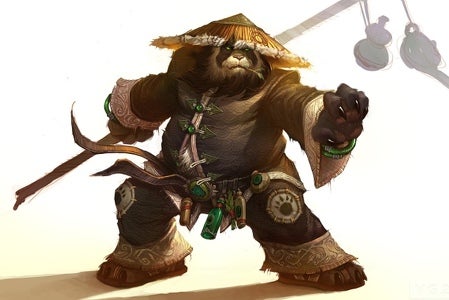 Chinese online publisher Netease, which runs the local operations for World of Warcraft alongside its own titles, has posted a revenue of RMB 1.96 billion ($309m/£196.7) operating at a healthy margin to give profits of RMB 875.3 million ($138m/£87.7m) for Q2, 2012 - ending 30 June.
This leaves revenues flat since last quarter, with a slightly lower profit, but represents growth since the same quarter last year.
"We place great emphasis on setting standards of excellence for China's Internet audience," said Netease CEO William Ding. "The merits of this strategy can be found in our continued growth and loyalty in our user base. For the second quarter of 2012, our total revenues increased 12.7 per cent year-over-year, with online games growing by 10.8 per cent and advertising services increasing by 20.4 per cent."
Whilst acquiring the local rights to publish WoW was undoubtedly a coup for the company, Ding was clearly keen to highlight the importance of the company's own catalogue. Additionally, China's WoW audience is also suffering similar fatigue - understandable for an eight-year-old title - to that which it has experienced in the West.
"Although playing time for Blizzard Entertainment's World of Warcraft declined during the second quarter, leading to a quarter-over-quarter decrease of online game revenues, World of Warcraft continues to have a very enthusiastic community of players in China. We look forward to releasing Blizzard's Mists of Pandaria, the fourth expansion pack for World of Warcraft, as soon as possible to build on the game's large and passionate player base in China."
In parallel to many other social financials, Netease revealed the increasing importance of advertising revenue to the bottom line - citing the London Olympic Games as a highlight of the calendar for its portfolio.
"Content innovation, new product development as well as service integration among mobile platforms continues to attract new advertising customers. Revenues from advertising services grew 42.3% quarter-over-quarter, led by the automobile, fast moving consumer goods and financial services sectors.
"Our recent focus has been on high profile sporting events, such as Euro Cup 2012 and the London Olympics. In the second quarter, we were pleased to secure a strategic partnership with China Network Television to broadcast the London Olympic Games as well as the opening and closing ceremonies on our portal and our top-ranking mobile news application."