Need for Speed under Criterion's control now
The Burnout developer will be overseeing the franchise from now on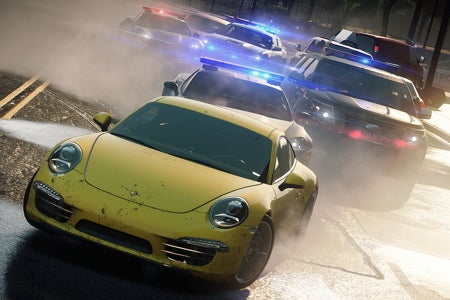 Need for Speed: Most Wanted developer Criterion will be in charge of the entire franchise with the release of its latest title. Criterion vice president Alex Ward told GameInformer that the studio is ready to take the reins.
"Going forward now, with Most Wanted and what we'll do in the future [will have], shall we say, a strong Criterion involvement," Ward said. "I'm personally involved in how the cars drive, how the game will play out, how connected they are, and what the features are."
Criterion jumped on the series with Need for Speed: Hot Pursuit in 2010, while the series primary developer, EA Black Box, handled last year's Need for Speed: The Run. Need for Speed: Most Wanted is being developed by Criterion again, with a release scheduled for October 30, 2012. When asked if EA's decision to make the series annual was watering down the franchise, he contended that Criterion's stamp would bring NFS into focus.
"Maybe it's been that way in the past, but that's changed this year with what we're doing… Our stamp's going to be in everything you see in Need for Speed and Burnout going forward in the future. It's not going to be spread anymore across different companies. Different studios have had a crack at it - it's definitely a Criterion gig now," he explained.
Currently, the Need for Speed brand covers different game types, including the simulation-based Shift, the online World, the story-based The Run, and Criterion's police-based titles. Ward admits the studio "[thinks] about [Burnout] all the time", but there's no concrete plans for another. Burnout Paradise fans will have to find solace in the open-world Need for Speed: Most Wanted.