Need for Speed movie being pitched
EA wants to make it into something like The Fast and the Furious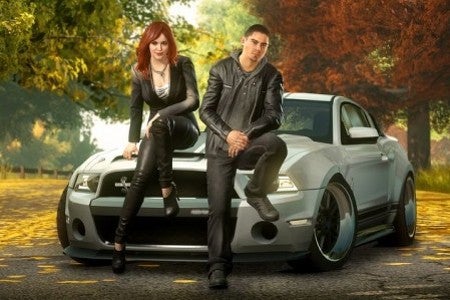 Electronic Arts is actively looking to turn the Need for Speed franchise into a movie. The mega-game publisher will turn to John Gatins, who worked on DreamWorks' Real Steel, to develop a pitch for the movie with George Gatins.
EA rep United Talent Agency (UTA) will pitch the package around Hollywood to studios like Warner Bros., Sony and Paramount. Right now, Paramount is considered a frontrunner and the price for the rights is expected to be in the low-seven figures.
Need for Speed's latest incarnation, The Run, was something of a tribute to Cannonball Run. The game featured a plot like a Hollywood blockbuster and starred actors Sean Faris (Never Back Down, Yours, Mine, and Ours, The King of Fighters) and Christina Hendricks (Mad Men, Firefly, Life).
UTA has worked with EA since 2008 and has shopped around a variety of their franchises, from Spore and The Sims to Mass Effect and Dead Space.