NCsoft profits up on Guild Wars 2 success
322 per cent YoY rise for Korean publisher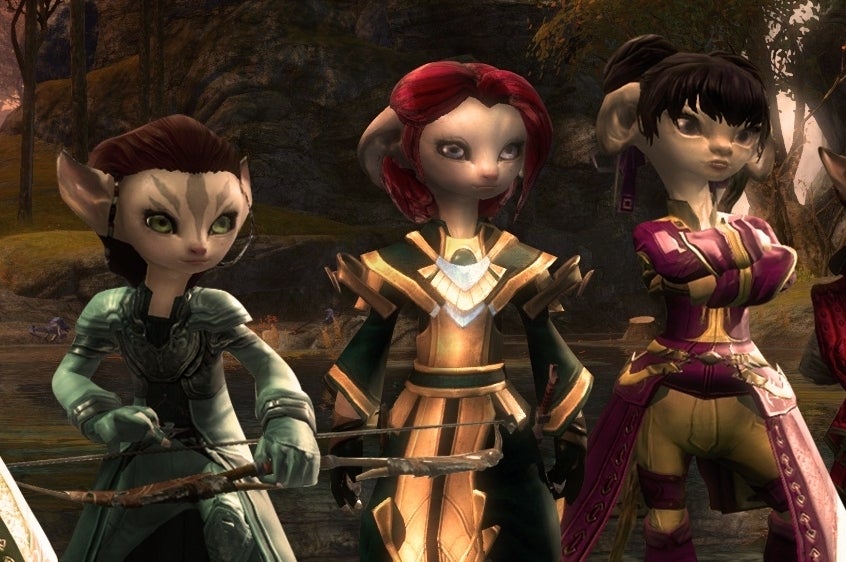 NCsoft's latest financials are out, and show a 49 per cent fall in net income on last quarter, but a 322 per cent rise year on year. Sales follow the same pattern, down 51 per cent on the last quarter, but up 31 per cent on last year.
Q1 sales were ₩184.9 million or $166.3m (£108.2m), while net income for the same period stood at ₩52.3m or $47.1m (£30.6m).
Korea remained NCsoft's biggest market with 64 per cent of sales, up from 43 per cent last quarter. North America's share fell from 25 per cent to 13 per cent, while Europe fell from 18 per cent to 8 per cent. The company's biggest seller for Q1 2013 was Lineage 1, but Guild Wars 2 still maintained a 21 per cent share.
NCsoft's managing director, Nah Seong Chan, also hinted during the earnings call that the company was planning to address falling Guild Wars 2 sales with a new expansion pack.
"In terms of box sales and microtransactions are still very strong, and of course we are preparing an expansion pack but in terms of when we will actually launch it, it's something we are still monitoring... We are looking to the performance of the game and then we will decide what will be the best time to do the launch."
Unfortunately developer ArenaNet doesn't appear to have got the memo, with director Colin Johanson saying as recently as March that none were currently planned.
"Expansions are definitely something that we'll potentially look at in the future, but we don't have a timetable on it. We're open to it, but I think our major focus as a studio is making the living world concept as strong as possibly can for the players that we've got."