NCAA athletes could get thousands each from EA settlement
Agreement would see ex-players given $951 per year they were featured in EA Sports games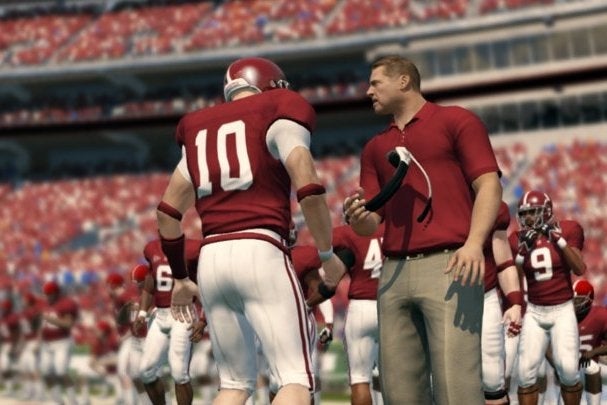 Thousands of NCAA athletes are about to get paid, pending a federal judge's approval. The lawfirm Hagens Berman announced last week that it has filed a motion to approve a settlement reached with Electronic Arts and the Collegiate Licensing Co. over the use of student-athlete likenesses in its collegiate football and basketball games.
"As a result of the settlement, we hope that student athletes whose likenesses were used in those games will be the first athletes in the history of the NCAA to receive compensation," managing partner Steve W. Berman said. "And we hope this is just the start of changing the landscape of equities between the NCAA and the student athletes."
Under the terms of the deal, players who appeared in EA's NCAA Football, NCAA Basketball, and March Madness games since May of 2003 will be eligible to claim $951 for each year they were featured in the company's games. The settlement was originally reached last year, and caps the cost to EA and the CLC at $40 million. The total paid out to players could exceed that, as the suit is still proceeding against the NCAA. According to Hagens Berman, EA pays nearly $35 million to license players names and likenesses from the National Football League Players Association every year.
The case was originally filed in 2009. It was settled in September as EA revealed it would shelve its NCAA Football series, getting out of collegiate video games entirely. That was followed months later by the NCAA suing Electronic Arts, saying the publisher failed to maintain liability insurance as required by their agreement.