NCAA sues EA over settlement with former players
Collegiate group refuses to be last defendant standing in suit brought by ex-student athletes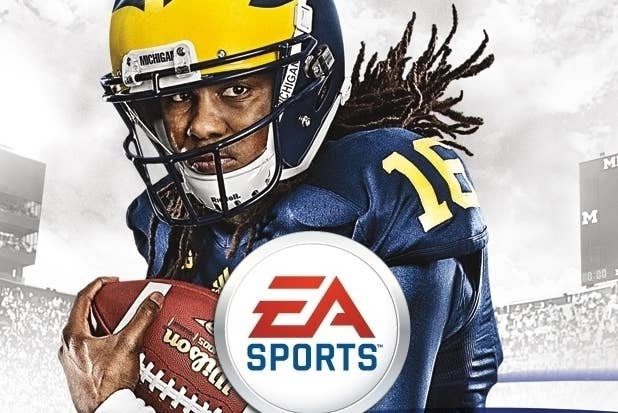 In September, Electronic Arts announced it was settling a lawsuit brought against it by former college athletes upset with the use of their likenesses in the NCAA Football line of games. The publisher may have spoken too soon, as USA Today reports that the NCAA itself has filed suit to stop that settlement.
That settlement was reportedly going to cost EA and collegiate trademark licensing outfit Collegiate Licensing Co. a total of $40 million, leaving the NCAA as the only remaining defendant in the case. However, in a suit filed earlier this month, the NCAA accuses its two former partners of breaching contractual obligations with the proposed settlement. The collegiate association says EA was required to maintain liability insurance to cover any costs to the NCAA that arose from its deal, but neglected to do so. Additionally, the NCAA says CLC failed to ensure EA was living up to its obligations, and further failed to provide NCAA with documents it was entitled to inspect. In addition to scuttling the settlement, the NCAA wants EA to be made to indemnify it against any liability relating to the NCAA games.
"CLC is caught in the middle of a dispute between NCAA and EA which should not involve us," CLC spokesman Andrew Giangola told USA Today. "CLC has valued relationships with both the NCAA and EA and while we hope they can soon resolve their dispute, we see no reason for CLC to be involved."
The NCAA claimed in its suit that EA and CLC reached their settlement without notifying it, and have refused to furnish the organization with information regarding the deal in violation of their contractual obligations. Representatives with EA and the NCAA told USA Today they had no comment on the suit.