NBA 2K16, GTA V drive $55m profit for Take-Two
Slam dunk Q2 sees revenues jump 175%, publisher raises full-year guidance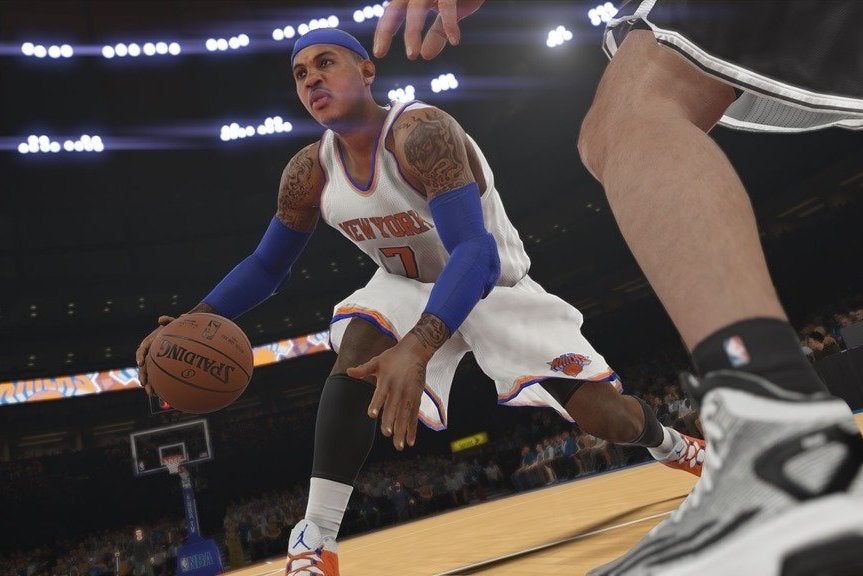 Take-Two today announced its second quarter earnings for the period ended September 30, 2015, and thanks to a strong launch for NBA 2K16 (4 million units sold in its first week) along with continued demand for Grand Theft Auto V, the publisher reported better-than-expected results, as GAAP net revenue grew 175 percent to $347.0 million while net income totaled $54.7 million (compared with a loss of $41.4 million a year ago).
On a Non-GAAP basis, net revenue grew 169 percent to $364.9 million and net income increased to $32.7 million. The publisher noted that its digital business continued to see gains as well, as digitally-delivered content grew 57 percent year-over-year to $141.0 million, driven by the GTA, NBA 2K, Borderlands and WWE 2K series. Additionally, revenue from recurrent consumer spending (defined as virtual currency, downloadable add-on content and online games) grew 39 percent year-over-year and represented 51 percent of Non-GAAP digital revenues (20 percent of total).
"Take-Two once again delivered better-than-expected Non-GAAP revenue and earnings growth," said Strauss Zelnick, Chairman and CEO of Take-Two. "Our second quarter results were anchored by the series record-breaking launch of NBA 2K16, along with ongoing demand for Grand Theft Auto V and strong growth in recurrent consumer spending.
"Our holiday season is off to a great start, including the successful release of WWE 2K16, and we expect the installed base of new-gen consoles to expand further and broaden our global audience. We are raising our fiscal 2016 financial outlook to reflect our outperformance in the second quarter and positive forecast for the balance of the year. With our robust development pipeline and increasing contribution from recurrent consumer spending, Take-Two is better positioned than ever to generate revenue growth and margin expansion in future years, and returns for our shareholders over the long-term."
Because of the positive second quarter, a "strong forecast for the balance of the fiscal year and an expected tax benefit," Take-Two said it's increasing its full-year outlook; that said, it will be offset by the publisher moving the launches of Battleborn to May 3, 2016, and XCOM 2 to February 5, 2016. For the year ending March 31, 2016, Take-Two now anticipates Non-GAAP revenues of $1.325 to $1.425 billion along with Non-GAAP income per diluted share of $1.00 to $1.15.
Update
During its earnings call the company also explained why its was delaying Gearbox Software's Battleborn until May 3, pushed back from the original release date of February 9.
"We believe that extending development by a few months will allow the team enough time to fully realise their creative vision for Battleborn and enable them to deliver the best entertainment experience possible."
Take-Two also revealed some facts and figures regarding the successful Grand Theft Auto Online.
"During the second quarter Grand Theft Auto Online was once again the single largest contributor to recurrent consumer spending," it said.
"Grand Theft Auto Online now has over 8 million active users per week, which is more than it had at the same time last year."