Naughty Dog surprised by gender roles backlash
Bruce Straley and Neil Druckmann on unexpected reactions to The Last Of Us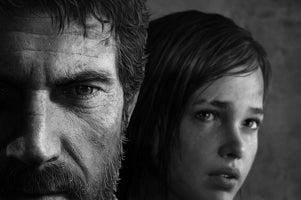 Naughty Dog's creative director for The Last of Us Neil Druckmann and game director Bruce Straley have addressed some of the criticisms the game faced for its gender roles, sharing their surprise and arguing that progress is being made
"We were surprised by some of the criticism of our use or execution of the female roles inside of the game, and some of the backlash that we got from it," Straley told GamesBeat.
Some of the criticisms revolved around female characters' roles in the drama which, avoiding spoilers as much as possible, featured a lot of traditional 'damsel in distress' elements.
"I think we did an extraordinary job of creating strong characters - men, women, black, white, gay straight. We're just trying to create completely fleshed-out characters. Yet somehow we were used as a soapbox or something for people to stand on and say that there are still problems with the industry."
Druckmann compared it to the uncanny valley, and argued the sexism valley meant the more progress that games made in their depiction of female characters, the more problems with those depictions were highlighted.
"It's good to have the conversation," continued Straley.
"We agree about all of those things. Every single one of those inequalities in the industry-We need to have that discussion and we need to be more mature about our approach to the medium. It was just odd, the way it felt like our game was being used in that way. I mean, think of all the games you could use instead of The Last of Us."
Druckmann also addressed an issue with Ellie that had been widely reported on before the game's release, namely that Naughty Dog had had to fight to have her featured on the game's packaging.
"How popular Ellie ended up being says a lot about whether games can sell with a female protagonist."