Namco Bandai joins Eurogamer Expo line up
Tekken Tag Tournament 2 and Ni No Kuni will be playable at consumer show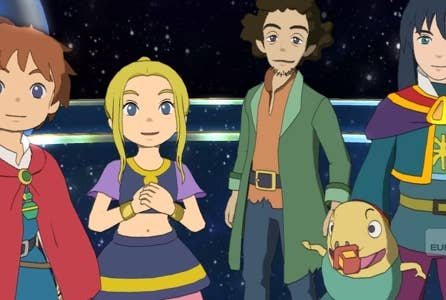 Namco Bandai is the latest publisher to add its upcoming titles to the massive Eurogamer Expo.
"We are very excited to be showcasing two exciting titles from our line-up for 2012/2013," said Namco Bandai Partners' Lee Kirton.
"Tekken Tag Tournament brings some incredible new game play styles for the franchise with brand new modes, an incredible roster of characters and the most involved and detailed training mode ever created for the genre."
"Ni No Kuni: Wrath of the White Witch is one of the most beautiful games we've ever had the pleasure of working with. It's already causing quite a stir within the gaming world with its blend of superb game play from Level-5 and incredible animations produced and supervised by legendary Japanese animation company, Studio Ghibli. It's exciting that we can have both games hands on at the Expo."
Namco Bandai joins Capcom and Ubisoft in supporting the event, with more publishers and games still to be announced.
The show takes place at London's Earls Court from September 27 - 30 and is expected to welcome over 50,000 gamers. Tickets are available now at www.eurogamerexpo.com
GamesIndustry International will also be hosting the the GamesIndustry Fair and Games Invest.
"Tekken Tag Tournament 2 and Ni no Kuni are two very special and very different games that exemplify the range of experiences available at this year's Eurogamer Expo," added Eurogamer operations director Tom Bramwell.
"Whatever you're looking forward to, it's on the show floor. It's going to be a real honour having Ni no Kuni available to sample - assuming people can get me off it."