Myth of Empires removed from Steam following stolen source code allegations
Team behind Ark: Survival Evolved filed a DMCA takedown request accusing devs of copyright infringement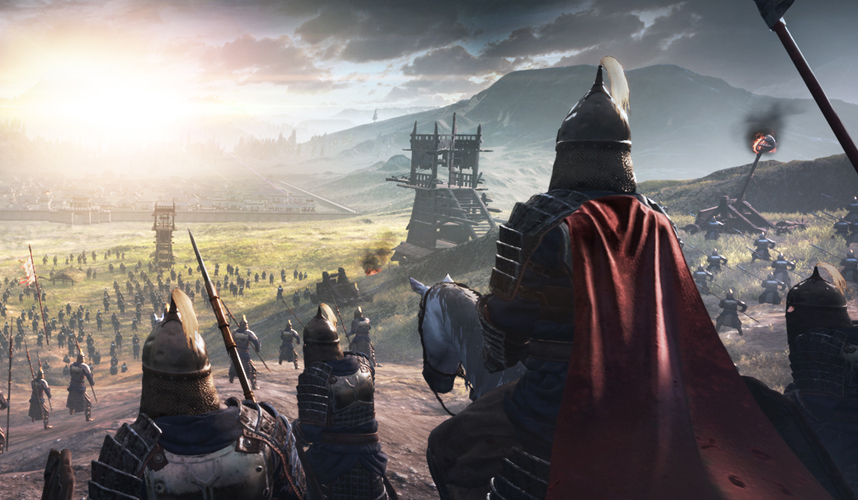 Sandbox strategy title Myth of Empires has been temporarily taken down from the Steam store following allegations that the game is built from source code belonging to another developer.
As reported by PC Gamer, Studio Wildcard and Snail Games, developer and publisher of Ark: Survival Evolved, filed a DMCA takedown to have the title removed, claiming that their source code was used in Myth of Empires.
According to the document, Myth of Empires studio Angela Game was founded by at least one former employee of Wildcard parent studio Snail Games China, who will have had access to Ark's source code during their time at the latter.
When Myth of Empires released in 2021, Studio Wildcard became "understandably concerned" by many similarities between the two titles. Developers at the studio then examined the Myth of Empires executable and claimed to have found hundreds of class, variable and function names that match Ark's code.
The findings were presented to Valve, leading to the removal of the title from Steam last week, December 3.
"Studio Wildcard and Snail Games USA Inc have a good faith belief that Myth of Empires was built by: (1) stealing the Ark: Survival Evolved source code and (2) using the stolen source code as the gameplay foundation for Myth of Empires," the filing said. "Key employees of the developer of Myth of Empires worked at the Chinese parent of Snail Games USA Inc and at least one of them had the credentials that enabled them to access the Ark: Survival Evolved source code."
Angela Game denied the allegations in a separate statement shared to its website, and said: "Angela Game fully owns all rights and property associated with Myth of Empires and will actively respond to any doubts or allegations on this point. We are in active contact with Steam and are doing our best to restore the game to their store. We apologise for the inconvenience this has caused players."
The studio also issued an additional statement addressing the game's removal from Steam, and said that it was "unable to disclose more details" but is "frustrated with the situation as well."
While Myths of Empires is unavailable for purchase, players that bought the game prior to its removal can still play it.