My Horse hits 8m downloads, 500k DAUs
Natural Motion urges iOS devs to stop iterating and find more unique ideas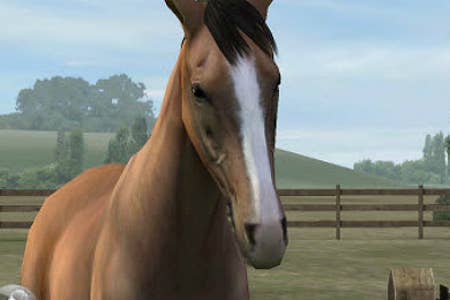 Natural Motion's free-to-play iOS game My Horse has been downloaded more than 8 million times.
Speaking at the Free-2-Play Summit in London, product designer Struan Robinson revealed that My Horse - which was developed by the US studio MunkyFun - now attracts around 500,000 DAUs.
Robinson claims that Natural Motion reached these figures with no marketing budget. Instead, it focused on creating the most visually impressive game possible, on the belief that it would inspire natural curiosity in both the public and the press.
In a presentation that broke down the design decisions behind My Horse, Robinson emphasised the need for iOS developers to find unique ideas, to push the market into the equivalent of a generational leap.
Too many iOS developers equate unique ideas with niche ideas, and Robinson believes that the only way to be successful on the platform is by appealling to as many people as possible - "A lot of people are going out of their way to do something a little too cerebral, a little too arty."
"At the moment [the App Store] feels like the arcade in the early Eighties. We almost don't know any better. The people coming in don't know any better than what's out there," Robinson said.
"And what's out there is fine, it's good, it's doing a great job, but it feels like we've had our Space Invaders and our Pac-Man, and now we're getting our Galaxians and our Ms. Pac-Mans. We haven't really moved on. We're still iterating."
"People are doing a good job of iterating, and that's all good, but at some point we need our StreetFighter IIs and our Daytonas."