My Friend Pedro to get a TV adaptation
Legendary Television to develop game into an R-rated dramedy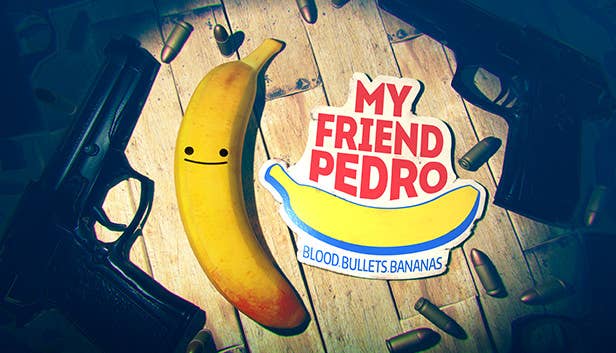 DeadToast Entertainment's shoot-em-up My Friend Pedro is getting a TV adaptation through a collaboration with Legendary Television, 87North, and DJ2 Entertainment.
The project is planned as a half-hour, R-rated dramedy and will be led by John Wick writer and creator Derek Kolstad as both writer and executive producer.
He will be joined by John Wick co-director David Leitch, who has also worked on Atomic Blonde and Deadpool 2, and who will also serve as executive producer.
Other executive producers include Kelly McCormick from 87North, DJ2 founder Dmitri M. Johnson, Stephan Bugaj, Howard Bliss, and game publisher Devolver Digital co-founder and CEO Mike Wilson.
Legendary has acquired the adaptations rights via a deal with DJ2, the company behind the Sonic the Hedgehog film and the upcoming Disco Elysium adaptation.