Mortal Kombat creator unveils Injustice: Gods Among Us
New fighting IP from Ed Boon will feature DC Comics' villains and heroes and will come to Wii U, PS3 and 360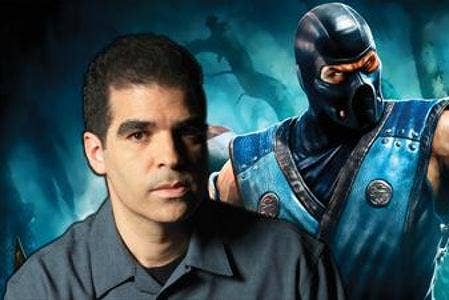 If you've been wondering what Ed Boon's been up to besides Mortal Kombat, you now have your answer. Boon and his team at NetherRealm Studios have been pursuing a brand-new fighting IP called Injustice: Gods Among Us, Warner Bros. Interactive Entertainment announced today.
The title, scheduled for release in 2013 on Wii U, PS3 and Xbox 360, "introduces a deep, original story featuring a large cast of favorite DC Comics icons such as Batman, Harley Quinn, Solomon Grundy, Superman, The Flash, Wonder Woman and many others." The game promises "heroes and villains engaging in epic battles on a massive scale."

"We can't wait to reveal Injustice: Gods Among Us because it will give our fans and gamers an epic experience as they battle like gods as their favorite DC Comics villains and heroes," said Ed Boon, Creative Director, NetherRealm Studios. "Our team is excited to make a fighting game that is filled with fast-paced action, incredible story-telling and iconic DC Comics characters."
"With Injustice: Gods Among Us, we are creating an all-new franchise with incredible battles set in the DC Comics Universe," said Martin Tremblay, President, Warner Bros. Interactive Entertainment. "NetherRealm Studios is the extremely talented team behind the latest Mortal Kombat hit and it is developing a game unlike any other in the fighting genre." No details were provided about how the Wii U version might offer unique functionality or if it's going to be a straight PS3/360 port.