Morhaime: "You can't really distinguish eSports from game development"
Blizzard CEO talks about the importance of the sector to his studio's growth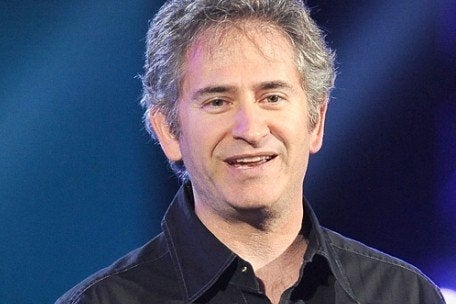 World of Warcraft and Hearthstone developer Blizzard Entertainment is 25 years old today, and in a newly published interview with Blizzard boss Mike Morhaime on GamesBeat, the industry veteran reflected on his studio's sterling record of quality while also commenting on what the future could look like for Blizzard. Importantly for Blizzard, eSports could be at the center of that future.
"We've watched eSports grow from being something that, for us, really started out being popular in Korea-We saw that explode with StarCraft. We always believed that eSports would eventually grow in popularity everywhere. In the last couple of years we've gotten to see that happen," Morhaime commented. "Things like our Heroes of the Storm tournament being broadcast live on ESPN last year. We're continuing the partnership this year with another Heroes of the Storm tournament. We've started to see broadcasters, publishers, tournament organizers, everyone start to take notice of the explosion of eSports."
To that end, Morhaime said that when a studio chooses to build a competitive game it really has to develop with the eSports market in mind from the get go.
"We're at a stage where you can't really distinguish eSports from game development anymore. If you're going to create a competitive game and it's going to be popular, you have to have an eSports ecosystem around the game," he continued. "For us it's all part of delivering an epic entertainment experience for our players. It's a key part of our strategy going forward.
"A lot of Olympic sports aren't that popular, but when the Olympics comes around, they do such a good job of telling you these human stories about the athletes... We need to get better at that"
"We're increasing our investment in eSports to make sure that the production quality of these tournaments is high. We've learned a lot by having eSports be a central part of BlizzCon all these years. We've been able to leverage that experience in things like Heroes of the Storm on ESPN. If that were our first tournament, we wouldn't have been able to achieve the production quality we did last year. I don't think ESPN would have been as impressed as they were or as interested in working with us again this year."
Right now eSports is still a niche market, but Morhaime is confident of the mainstream appeal of comeptitive gaming. He believes people in the space could do well to learn from the Olympics.
"One of the challenges is to really humanize it, to let people get to know the players more. That's where you start forming an attachment to people, finding people to root for. The Olympics does this really well," he remarked. "A lot of Olympic sports aren't that popular, but when the Olympics comes around, they do such a good job of telling you these human stories about the athletes. It gives you an appreciation for what they're able to accomplish. They can tell you a great story around the competition. We need to get better at that."
For Blizzard in particular, Morhaime acknowledged that with all of the success his studio has enjoyed over the course of 25 years one of the biggest challenges has been scaling up. As part of the Activision behemoth, Blizzard Entertainment itself is now a 4,000 employee large organization.
"One challenge we're facing right now, and this isn't going away-Just the volume of content we're producing and the number of games and platforms and regions we're supporting. It's on a much greater scale than we've dealt with before," he said. "If you go back five years ago, before we launched StarCraft II, from a game operational standpoint we were almost exclusively focused on operating World of Warcraft. Now we're operating six games that are all delivering content to our players. We'll have multiple releases this year. Just being able to do all this stuff simultaneously at a Blizzard quality level-That's not easy.
"I'm actually very satisfied with the progress we've made over the last few years as far as being able to scale up the organization of the business and being able to level up leadership across all of our franchises. They can focus on operating and developing content for each of those games. We're in pretty good shape."