More than 70 publishers and investors join GamesIndustry.biz Investment Summit Online
Xsolla joins as a sponsor for the free investment event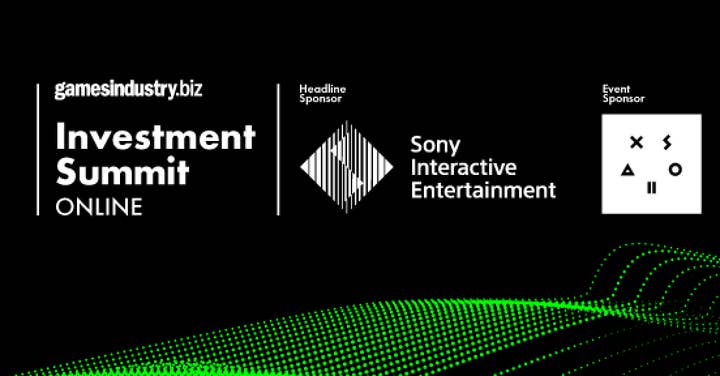 More than 70 publishers and investors and well over 250 developers have signed-up to the GamesIndustry.biz Investment Summit Online.
The event runs on Thursday, May 28th and tickets are free for indie developers and investors. The event aims to support studios from around the world with talks hitting numerous time-zones and a 16-hour meeting system using MeetToMatch. You can book your place here.
The 70-plus companies looking to meet indie developers includes 505 Games, 101XP, 11Bit Software, Accelerate Games, Animal Kingdom, Another Indie, Armor Games Studios, Bandai Namco, Behaviour Interactive, Bossa Studios, ByteDance, Curve Digital, Digital Extremes, Electronic Arts, Fellow Traveller, Galaxy Digital, GameJolt, GamesCo London, Gearbox Publishing, Global Top Round, Graffiti Games, Humble Bundle, ID@Xbox, The Irregular Corporation, Kickstarter, Konami, Kowloon Nights, Lincoln International, Makers Fund, Merge Games, Miniclip, Modern Pick Entertainment, MRGV, New Blood, NExT Studios, Nintendo, Oculus, PlayStack, QAG, Remote Control. Snail Games, Sold Out, Sony Interactive Entertainment, Square Enix, Super.com, Tencent, Those Awesome Guys, Thunderful, tinyBuild, Transcend Fund, Triple Dragon, Tripwire Interactive, Ubisoft, Valve, Walkabaout Games, Wired Productions, Wings and Xsolla.
We can also reveal some of our speakers, who will be discussing topics such as: game pitching, whether your indie game is viable, the 'death' of indie publishing, the impact of COVID-19 on investment, crowd-funding, and how to get acquired. Our first speakers include: Aiman Seksembaeva (Xsolla), Alex Nichiporchik (TinyBuild), Anh Luong (Miniclip), Anya Combs (Kickstarter), Astrid Refstrup (Kowloon Nights), Cassia Curran (Wings), Debbie Bestwick (Team17), Ella Romanos (Fundamentally Games), Jens Hilgers (Bitkraft Esports), John Polson (Humble Bundle), Mitsu Hirakawa (Irregular Corporation), Richard Browne (Digital Extremes), Roberta Lucca (Bossa), Simon Iwaniszak (Red Kite Games) and more to be announced.
The event is free due to support the indie community during the current coronavirus crisis. The project is part-funded by our sponsors, which now includes Xsolla.
"Of the 40-plus shows we attended last year, the GamesIndustry.biz Investment Summit was one of the most productive for the Xsolla Funding Club business team," said Aiman Seksembaeva, senior director of business development at Xsolla.
"We loved speaking with the talented developers, from indie to enterprise. And this year's roster looks even more robust, as we all move into the digital space of conferences. We're excited to meet with more gaming companies and discuss how Xsolla can help them find funds, improve operations and sell more games globally."
The event's headline sponsor is PlayStation. We are still seeking sponsors to help fund the project. If you're interested in supporting, contact Charlotte.Nangle@gamesindustry.biz.
Publishers and developers can book their free tickets here. A limited number of service provider tickets are available for a fee, and can also be purchased through here.