More riots at Foxconn factory
2000 workers involved in latest incident at electronics manufacturer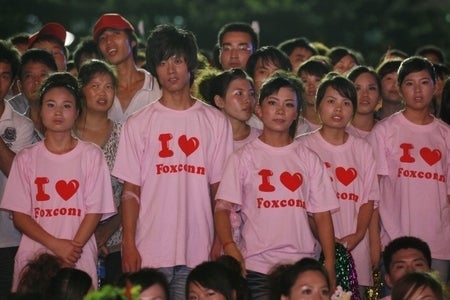 One of Foxconn's largest factories in China was closed yesterday as police moved in to break up a riot involving 2000 workers.
The company, which employs over 1.1 million people in China and works for electronics giants such as Apple, Nintendo and Microsoft, has been under increasing pressure to improve worker conditions in the region following suicides and allegations of poor working conditions.
According to the BBC, 40 people have been hurt during the disturbance in Taiyuan, central China, which follows rioting in June at the company's Chengdu plant.
According to the NY Times a strike took place at the site in March, with the China Labor Bulletin suggesting workers are becoming increasingly aware of their rights and encouraged to stand up for injustice.