Moon Studios devs accuse founders of poor management, bullying, unprofessional behavior
Ori studio founders Thomas Mahler and Gennadiy Korol said to have shaped a culture marked by shouting matches, excessive crunch, and frequent sexist/racist/offensive jokes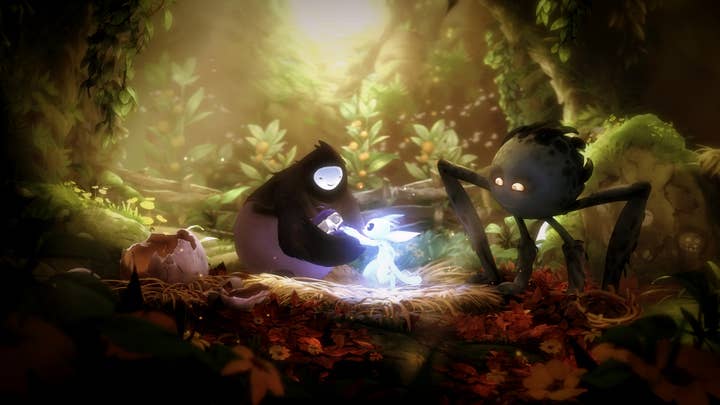 Moon Studios founders Thomas Mahler and Gennadiy Korol are the main subjects of a VentureBeat report in which former employees detail an aggressive studio culture full of bullying, crunch, and inappropriate jokes.
The outlet spoke with a number of current and former employees at the studio behind Ori and the Blind Forest and Ori and the Will of the Wisps, and they collectively described an abusive work environment led by two founders who did not hesitate to bully and demean their employees.
Moon developers recounted how Mahler would criticize them in front of the rest of the team, saying their work looked like shit, made him want to vomit, or was the product of "failed abortions."
Beyond being abusive with his criticism, Mahler was said to be unable to provide helpful feedback on how something was lacking, or how he wanted to see it improved.
"Were the founders both belligerent? Yes, in my opinion," one source said. "Was it limited to those two? Yes. Unprofessional on an hourly basis? Yes. Harassing? Yes."
Additionally, Mahler was said to make a habit of hiring talented people to work at the studio and then introducing them to the team by tearing down their previous work on "shit games."
Mahler and Korol also had a frequently antagonistic relationship, trading pointed barbs in group chat or having shouting matches in front of the team.
"I remember there's one meeting where they argued for a full hour," one developer said. "It was a particular call to get to the bottom of some problems. The whole team was there, just listening. And then eventually, everyone was like, we're tired and you're wasting our time. We are leaving. Nothing got accomplished. It affected everybody's morale."
That lack of concern for professional standards was reportedly reflected in their behavior at other times, as they regularly told offensive jokes in work settings.
"We'd be hearing about penis size and you know, Hitler jokes," one source said. "The jokes were jokes. But it was really more unbridled aggression. It set the tone."
Racist, sexist, homophobic, sexist, and ableist comments were also described. Beyond the inappropriate workplace behavior, Mahler and Korol were also accused of implementing excessive crunch at the remote-working studio, in part because of poor planning, micromanagement, and dictating last-minute changes to games.
Mahler and Korol would seem to be online for all but five hours a day. Mahler monitored how often employees logged in and would ask why they took a weekend off. He left messages for employees at all hours regardless of what time of day or night it was in the time zone where they lived.
"I've been at multiple studios now, and Moon is the only one that gave me PTSD about the games industry," one developer said. "I think they are especially toxic. I definitely got burned out severely to the point where I think I would consider a different career path because it was so awful."
Another described the impact it had on them, saying, "I feel like I've become a meaner, worse person, having been in this environment."
Mahler and Korol released a statement to VentureBeat about the report, saying, "We don't believe the experiences suggested by your questions are representative of the more than 80 Moon Studios team members who are thriving and doing great work every day -- nor do we believe they are representative of the experiences of former members of our team."
They added, "If at times we are brutally direct in our critiques and challenges, we are also genuine and vocal in our praise. We are incredibly proud of everything we have built and achieved together."
They also addressed the intolerance evident in the group chats, saying, "We appreciate the irony that we -- an Austrian and an Israeli Jew -- started this multicultural enterprise. We view each other as brothers. And, like brothers, we sometimes argue and frequently tease each other. We have made jokes at our own expense about the differences in our backgrounds -- and there may have been times that our teasing of each other has come off as insensitive and may have made others feel uncomfortable."
Mahler and Korol concluded the statement, saying, "We are not perfect but we deeply care about our talent and are constantly working hard to improve. If we have ever made anyone feel uncomfortable or let anyone down -- we regret that and we will always strive to do better."