Monument Valley has earned over $14 million in two years
But ustwo gave 80 per cent of the game's 26 million downloads away for free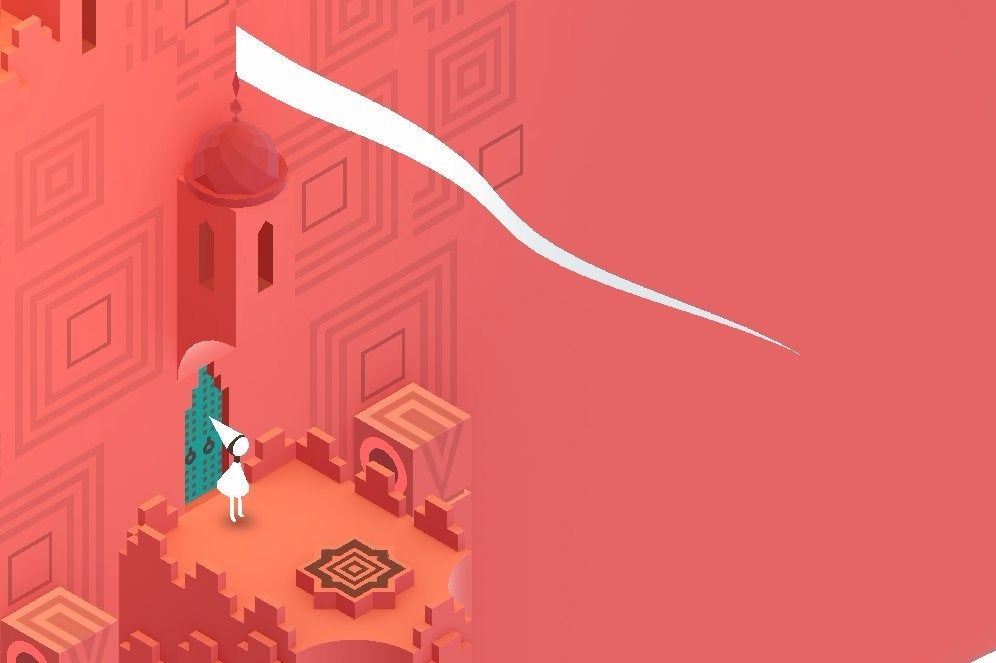 Monument Valley has earned more than $14 million since it launched two years ago, despite 80 per cent of its players downloading the game for free.
This is the second time ustwo has released detailed information on Monument Valley's commercial performance, a degree of transparency that is rare in the games industry. The company acknowledged as much in a blog post last week, mentioning the number of occasions on which other developers have shown gratitude for its honesty.
"There's even instances where people have used the exact infographic to pitch their own game to investors, stating things like, 'if we can only make 10% of a Monument Valley we can break even,'" the company said.
And we now know that 10 per cent of Monument Valley's lifetime revenue is a decent return. The game has earned $14.37 million in two years, with its single most lucrative day - March 31, 2015 - arriving at the end of the first year, and 48 hours after the game was played by Kevin Spacey's Frank Underwood in the popular TV show, House of Cards.
Ustwo managed to sustain that momentum, earning 44 per cent of lifetime revenue in the second year. A key factor in that impressively long-tail is Forgotten Shores, a premium priced expansion pack. The company has given Monument Valley away for free through various app store promotions and its Chinese distribution deal with iDreamSky, with free downloads now representing 21 million of its 26 million lifetime total - for what it's worth, Chinese players contributed 11 million overall.
Studio director Dan Gray has talked before about the benefits of giving the game away for free, specifically due to having a larger audience for paid content life Forgotten Shores. According to ustwo, Forgotten Shores has been downloaded 2.37 million times.
The full infographic is copied below, but you can get it - a some extra commentary from ustwo - via this link.