Monster Hunter World: Iceborne boosts profits at Capcom
Strong digital sales lead to best ever nine-month "profit levels" at the Japanese publisher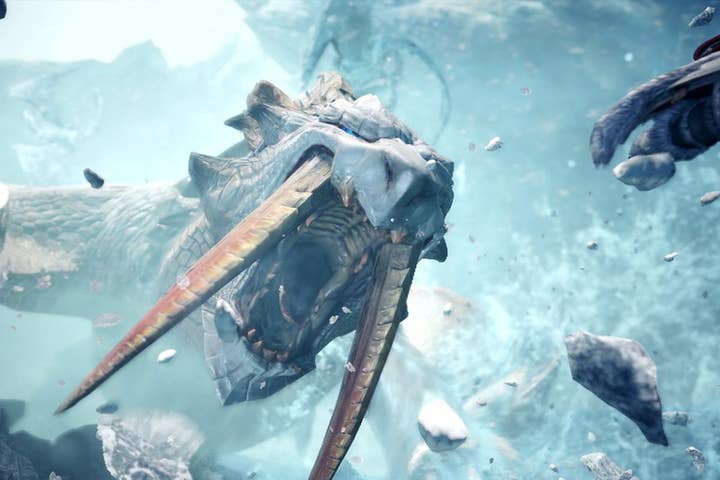 Capcom's games division reported a large increase in profits after the third fiscal quarter, largely thanks to strong digital sales of Monster Hunter World: Iceborne.
In the nine months ended December 31, 2019, Capcom's Digital Contents division earned ¥40.59 billion ($372.2 million) in revenue, down 15.2% compared to the same period in the previous year.
However, Digital Contents' operating profit improved considerably, rising 30% year-on-year to hit ¥19.89 billion ($182.4 million).
Capcom attributed the disparity between the drop in revenue and its rising profits to the strong performance of high-margin digital products, specifically Monster Hunter World, Resident Evil 2, and Devil May Cry 5.
Monster Hunter World: Iceborne, an expansion for the hugely popular base game, launched in September 2019, just ahead of the start of Q3. As of January 28, 2020, Iceborne had sold 4.5 million units -- "primarily digitally," according to Capcom.
Monster Hunter World had sold 15 million units as of January 2, 2020, while Resident Evil 2 topped 5 million units.
"As a result of high-margin digital sales growth improving profitability, Capcom achieved the highest profit at all levels for the end of a third quarter in company history," the company said.
Overall, Capcom earned ¥52.91 billion ($485.2 million) in revenue, a 13.6% decline year-over-year. Net profit for the nine-month period was ¥13.07 billion ($119.9 million), up 42.3% over the previous year.