Monster Hunter Rise takes No.1 with 217,000 copies sold | Japan Monthly Charts
Second-biggest sales month for Switch and PS5 units, Gran Turismo 7 pushes Sony into top 10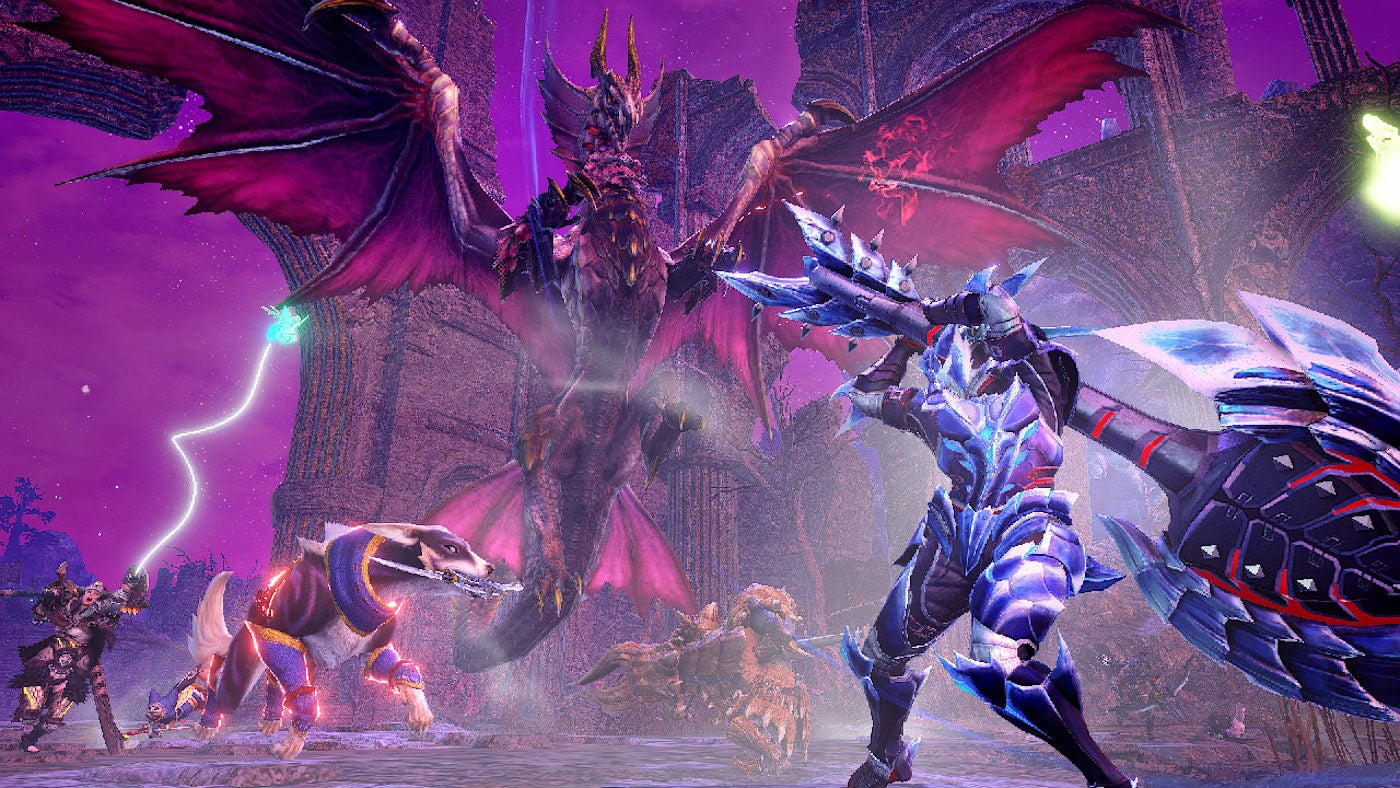 At a glance:
Monster Hunter Rise: Sunbreak DLC pushes 2021 title over 200,000 copies sold
Second biggest month for PS5 sales with 89,000 units sold in July
Mario Party Superstars and Clubhouse Games: 51 Worldwide Classics reach one million copies sold
Monster Hunter Rise was the biggest selling boxed game in Japan during July, owing to the release of its most recent expansion, Monster Hunter Rise: Sunbreak.
According to data provided by Famitsu, the Capcom title sold approximately 217,000 copies last month.
It vastly outperformed the next best-selling title, Xenoblade Chronicles 3, which sold around 112,000 copies. However, it's worth noting that the RPG launched July 29, giving it just three days on the market before this data was collated.
Nintendo Switch Sports continued to sell well in third place for the second month running, shifting 111,000 copies during the month.
While Monster Hunter Rise is a re-entry at No.1, other new entries include Live A Live at No.4, which released July 22. The Square Enix RPG sold approximately 85,000 copies.
Another new entry is Gran Turismo 7, the only PlayStation 5 game to appear in the top 30 best-selling titles. The Sony-published racing game is in No.9 after selling 30,000 copies in July, with 12,000 sold in the last week of the month.
Two releases also hit milestones of one million copies sold, Mario Party Superstars and Clubhouse Games: 51 Worldwide Classics, which launched June 2020 and October 2021, respectively.
Nintendo once again held its title as the best-selling publisher in Japan with 36.1% of all physical games sold, but Capcom soared from No.7 to No.2 in July, with 15.1% of all boxed games shifted by the firm.
In total, over 1.3 million Switch games were sold throughout the month, the second-best month of 2022 so far. Nintendo dominated 86.2% of the market for the third month running, but Sony's PS4 and PS5 share crept up to 4.3% and 9.2% respectively after several months of decline.
354,000 Switch consoles were sold during July, the second biggest month of the year for console sales yet. Overall, Switch units made up 72.2% of all hardware sold, with 34.6% taken up by the newer OLED model.
The PlayStation 5 also had its second best-selling month for 2022 with over 89,000 units sold, bringing the console's market share up from 15.2% in June to 18.2% in July.
Here's Japan's Top 10 best-selling physical games of July 2022, courtesy of Famitsu:
Monster Hunter Rise / Monster Hunter Rise: Sunbreak (Switch | Capcom)
Xenoblade Chronicles 3 (Switch | Nintendo)
Nintendo Switch Sports (Switch | Nintendo)
Live A Live (Switch | Square Enix)
Mario Kart 8 Deluxe ( Switch | Nintendo)
Kirby and the Forgotten Land (Switch | Nintendo)
Minecraft: Switch Edition (Switch | Microsoft Japan)
Ring Fit Adventure (Switch | Nintendo)
Fire Emblem Warriors: Three Hopes (Switch | Koei Tecmo Games)
Gran Turismo 7 (PlayStation 5 | Sony)