Molyneux reveals "life-changing" prize to Curiosity winner
Tap the story to find out what's inside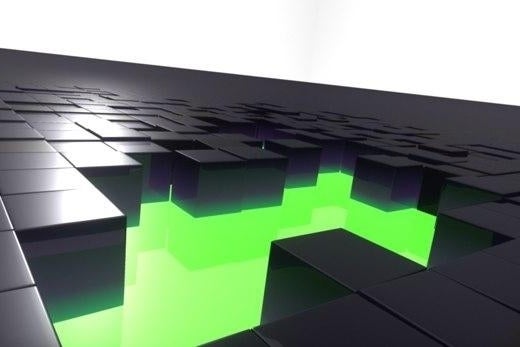 The destroyer of the final cubelet in 22 Cans' widely publicised Curiosty - What's Inside The Cube? experiment has won the right to act as god in the studio's next project, Godus, taking a cut of all money spent in the game in the process.
A video describing the prize was unlocked by Bryan Henderson, who tapped the final cubelet in Peter Molyneux's first project since leaving Microsoft to form 22 Cans last year. In the 150 days that Curiosity was live, more than 4 million people tapped 25 billion cubelets, all in an effort to reveal the supposedly "life-changing" secret at its centre.
"We have been absolutely blown away by how the world has embraced this experiment. And that's exactly what it was: an experiment," said Molyneux in the video.
"I said - and I'm known for these things - I said there's something amazing inside, something life-changing inside. Well, this is what this video is about... How can anything be worth all of that effort?"
And yet Molyneux may well have delivered on one of his famously high-minded promises: Bryan Henderson has won the right to play the ultimate deity in 22 Cans forthcoming god game, Godus, deciding the its moral code and the rules by which it is played. In addition, every time a player spends money in Godus, Henderson will receive, "a small piece of that pie."
"That, by any definition of the words, is life-changing," Molyneux added. "You will have fame, you will have fortune, and you will have the power to introduce morals into a game.
"I hope that you'll find that this is worth the sore fingers you may have gained through tapping, and I hope the world agrees with me that it is a worthy prize."
Project Godus was partially funded by a Kickstarter campaign last year, but it was far from a runaway success. The game still hadn't reached its £450,000 target with just 50 hours on the clock, though a burst of interest in the final days ultimately pushed it to £526,563.