Minecraft racks up $80 million in sales, rivals Angry Birds
Minecraft hits 25m downloads, 5m paid, TV show considered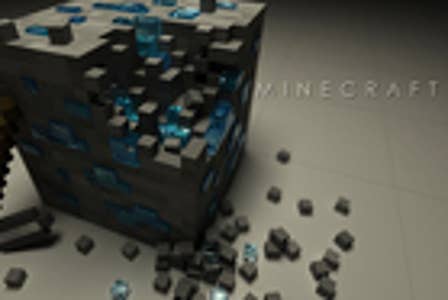 Minecraft has always been acknowledged as a hit, even earning Mojang co-founder Markus 'Notch' Persson a nod at this year's GDC Awards, but now it's been revealed just how hugely successful Mojang actually is. According to financial filings in Sweden, total sales for Mojang since Minecraft's release in October 2010 have tallied $80 million for the company; Minecraft has seen over 5 million paid downloads by customers.
Mojang started as a small firm based out of Sweden, growing rather rapidly to 25 employees and additional full-time consultants. The company does offer shares to employees, but Notch is of course the largest shareholder within the company. He opted to share his $3.7 million dividend with the rest of the firm, and his earnings are reportedly paid into a separate company.
While Minecraft has been the flagship earner, other revenues amounting to over $1 million were made on merchandising through licensing at ThinkGeek, Jinx and Happy Socks. Mojang revealed that T-shirt and socks are the most popular items purchased.
Putting this all into comparison, Finland's Rovio posted $100 million in revenues, making both of these Nordic firms rather explicit examples of success in small gaming endeavors. While Rovio easily outmatches the 25m downloads from Mojang with over 500m downloads to date, there is a stark price difference between the two games.
As for financial successes, Mojang remains humble. The studio turned down a major offer from Facebook partner and Napster creator Sean Parker after partying with him in London. They've also reaffirmed that they "didn't want to raise capital at the time and we still don't," according to Mojang chief executive Carl Manneh.
Looking to the future, one area that Mojang may leverage better is merchandising - something that Rovio excels at. Might we see a Minecraft TV show?
"We've been approached by a number of high-profile Hollywood producers and asked to do TV shows," Manneh said. "We may do that. It's hard when you don't have any experience and someone comes to throw these ideas around. We have so much to focus on with just the game development and growing the business. But if the right idea comes along and the right people that we'd want to work with, we'd say why not?"
[via Financial Times]