Mobile gaming in Asia: One size does not fit all
AppsFlyer VP Ronen Mense offers perspective on what western mobile publishers need to know about Asia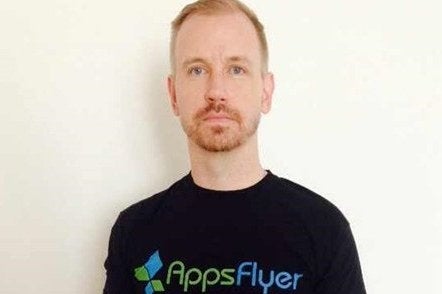 You've done really well in the US with your latest title, cracking the top 25 on the Google Play and Apple Store in the RPG category. You have over 300,000 DAUs and your game is monetizing very well. A few tweaks and your release in the European continent continues the wave of success. Your boss is happy, your boss's boss is happy, and they collectively say, "Let's take Asia now!" So you start a pan-Asia release, kick back, and wait for the dollars to roll in.
But a few days into the Asia launch the numbers aren't good. The success of your game in the US and Europe isn't being replicated. All the studies out there forecast that the global gaming market is on its way to becoming a $100 billion industry, and half of that will come from Asia. So why isn't your game performing?
The reality is that Asia is complex, and navigating your way across the region is far from easy. Each country has its own set of challenges and overcoming them will require great attention to detail. Let's take a look at a few of the hurdles you will have to overcome.
China
The glorious middle Kingdom, where there are more active smartphone users than anywhere else on the planet. Why didn't you get any traction in Google Play when there are so many Android users? For one, Google Play does not officially exist in China yet. But don't worry, there are almost 200 app stores in China available (talk about fragmentation).
To get a decent cut of distribution, you'll need to align with the top 10 Android markets, which represent about a 60 percent share. Baidu, Qihoo, Tencent, 91 and Wandoujia are some of the leaders right now. To tap into another 20 percent of the market, go with device branded stores like Xiaomi, Lenovo and Huawei.
Now that you have great distribution partners it's clear sailing from here on out, right? Unfortunately, no. There is a lot more to tackle here. You still have to worry about billing, collection, localization, acculturation, and protecting your IP. But don't despair. It can be done, and it can be done successfully. The road that many take is to find a strong and reliable partner that can do all this for you and save you the embarrassment of failing on your own.
Stat: China overtook US as the number one rank for App downloads on iOS in Q1 2015.
Japan
If there is any market you want to be big in, it's Japan right? Let's set the stage for you early - 70 percent of the revenue generated in Japan comes from two titles; Puzzle & Dragons and Monster Strike. This duopoly has flip-flopped the number one and two top grossing positions for almost two years now! The harsh reality is that Japan is dominated by Japanese players, so the usual suspects like Kabam, Supercell, Machine Zone, etc. are competing just to stay in the top 10 on the app store charts.
Reality check stat: In Japan, from 2001 to 2013, the number of foreign-made video games titles in the top 100 was 0.
Since this article is about navigating your way to Asia, one piece of advice is to be ready for the long haul. Understand that it takes more than giving your characters an anime-style face lift and putting a token dragon into your game. While distribution is straightforward with the App Store and Google Play as the dominant channels, you will have to "Gachify" (play off gacha) your game and probably use a local partner to work on your Japanese build to achieve success.
Elsewhere in Asia
Korean gamers expect updates as often as every two weeks for a minor update, four weeks for a major update and two months for a new build - in other words, they like to keep things fresh. This can take up a lot of your resources to keep up so prepare yourself.
Taiwan is all about Traditional Chinese, not to be mistaken for Simplified Chinese that you used for China. Don't be fooled by this small island either; it consistently is a top 20 gaming market when it comes to revenue generation. You will be going up against heavyweight competitors from China, Korea, and Japan in this highly lucrative market. Make sure you bring your "A" game and quality game play, and utilize a mix of local traffic sources to reach quality users.
Indonesians spend a whopping 29 percent of their time playing games vs. the global average of 15 percent - so expect heavy usage but low monetization. With a population of 250 million people and counting, there are enough eyeballs to get, and it's one of the markets where international titles can get traction with little localization.
Thailand, the king of Southeast Asia, reigns supreme when it comes to actually making money, driving close to $500 million in annual revenue. It also ranks in the top 10 for number of Facebook, Instagram and LINE users globally. Local developers have found little success competing with the global players who take the time to localize their casual titles for the Siam Kingdom.
As you can see, the landscape is not picture perfect but with three of the top five global gaming markets in Asia, success will bear fruit in many shapes and sizes. You need to understand the complexity of the region as a whole, and the nuances of each market, and you must localize to monetize.
Ronen Mense is VP Asia at AppsFlyer, a mobile attribution and marketing analytics company.